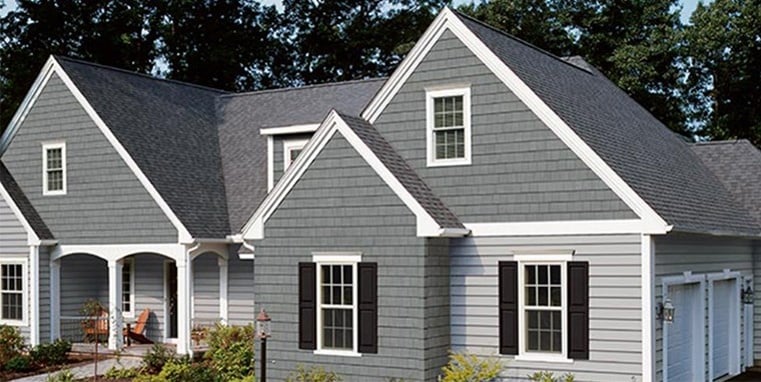 VINYL SIDING

Siding Colors
There are more than 40 siding colors from which to choose, depending on the product.

Siding Texture
Siding textures range from smooth and elegant to the rough-hewn texture of wood shake.

Siding Durability
Today's siding products are extremely durable; some even offer lifetime warranties.

Energy Efficiency
Good quality siding seals your home and helps keep heat and cooled air inside, saving you energy.
VINYL SIDING FOR AESETHICS
Vinyl is a versatile siding option. This type of siding comes in more than40 shades, so there's a siding product to match every style of architecture and every design taste. Today's siding also comes in a variety of styles. Some are designed to look like wooden clapboard; others resemble cedar shingles and traditional wood siding.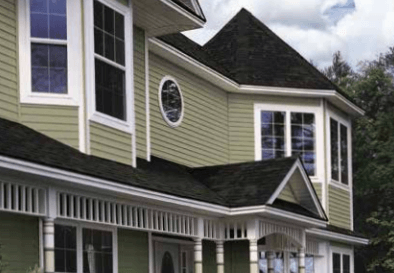 VINYL SIDING FOR DURABILITY
Unlike wood siding that needs periodic painting or staining, vinyl needs very little maintenance to look beautiful for decades. It's not unusual for vinyl siding to last for 20 years or more. If you live along the coast, there are siding products designed especially to stand up to strong winds and heavy moisture.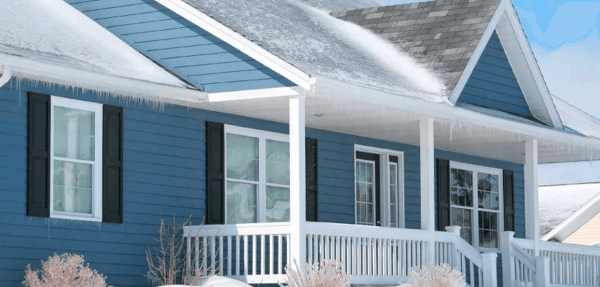 VINYL SIDING FOR ENERGY EFFICIENCY
Vinyl siding can help you save money on your energy bills by adding an extra layer of insulation around your house. Using less energy also reduces your household's carbon footprint.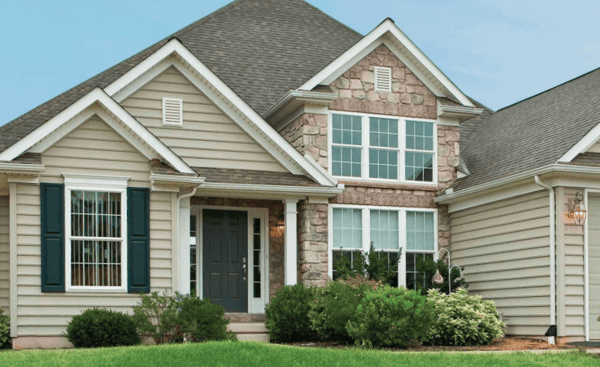 SIDING BRANDS
You'll find all of the siding products at Berkeley Exteriors, including those by James Hardie, CertainTeed, Tando and Mastic. We have excellent relationships with our suppliers and can help you find the product that will work best for your style of house, your taste and your budget.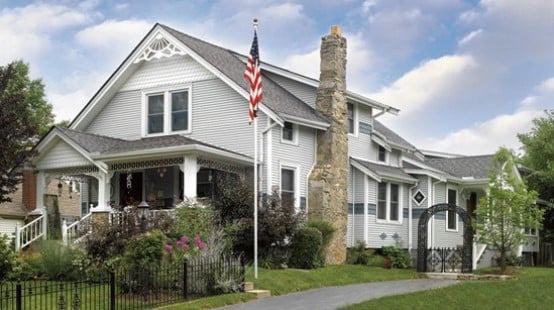 SIDING MATERIALS
Today's siding material choices are as varied as Connecticut home styles. Wood siding offers that classic and warm New England coastal look. Vinyl siding is versatile with dozens of colors and textures, and requires very little maintenance to keep it looking beautiful for decades. Fiber cement is almost indestructible, making it an ideal choice for coastal homes which are bombarded by sea air and frequent storms.
Faux stone siding makes it easy to get the look of natural stone without having to haul large rocks to your property and fit them delicately together. If you're unsure which of these quality materials to choose, our design team will be happy to help you pick the siding material that will work best for your home.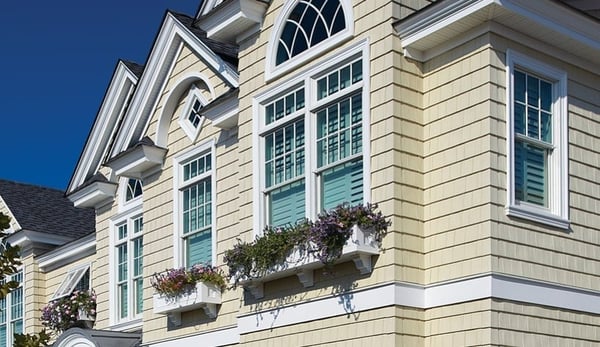 SIDING REPAIR
A siding repair isn't something that you want to postpone. Even a small repair, from high winds or a tree branch grazing your house, can compromise the energy-saving integrity of your siding and even cause moisture to get behind the siding and enter your home. You can count on use to make the repairs you need.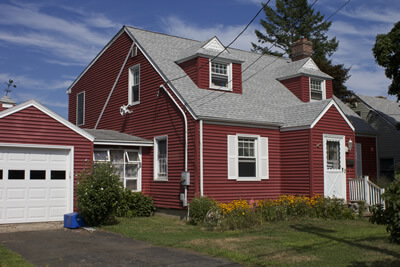 SIDING INSTALLATION
You can rely on our more than 30 years of experience when it comes to your siding installation. Our expert team will complete your siding installation quickly, neatly and correctly.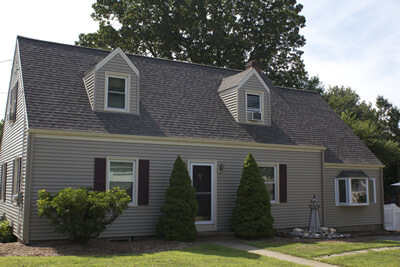 SIDING CERTIFICATIONS
We're proud to have earned the Certified Vinyl Siding Installer designation from the Vinyl Siding Institute. That means we've met their high standards of experience, knowledge, expertise and ethical business practices.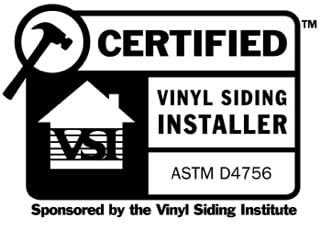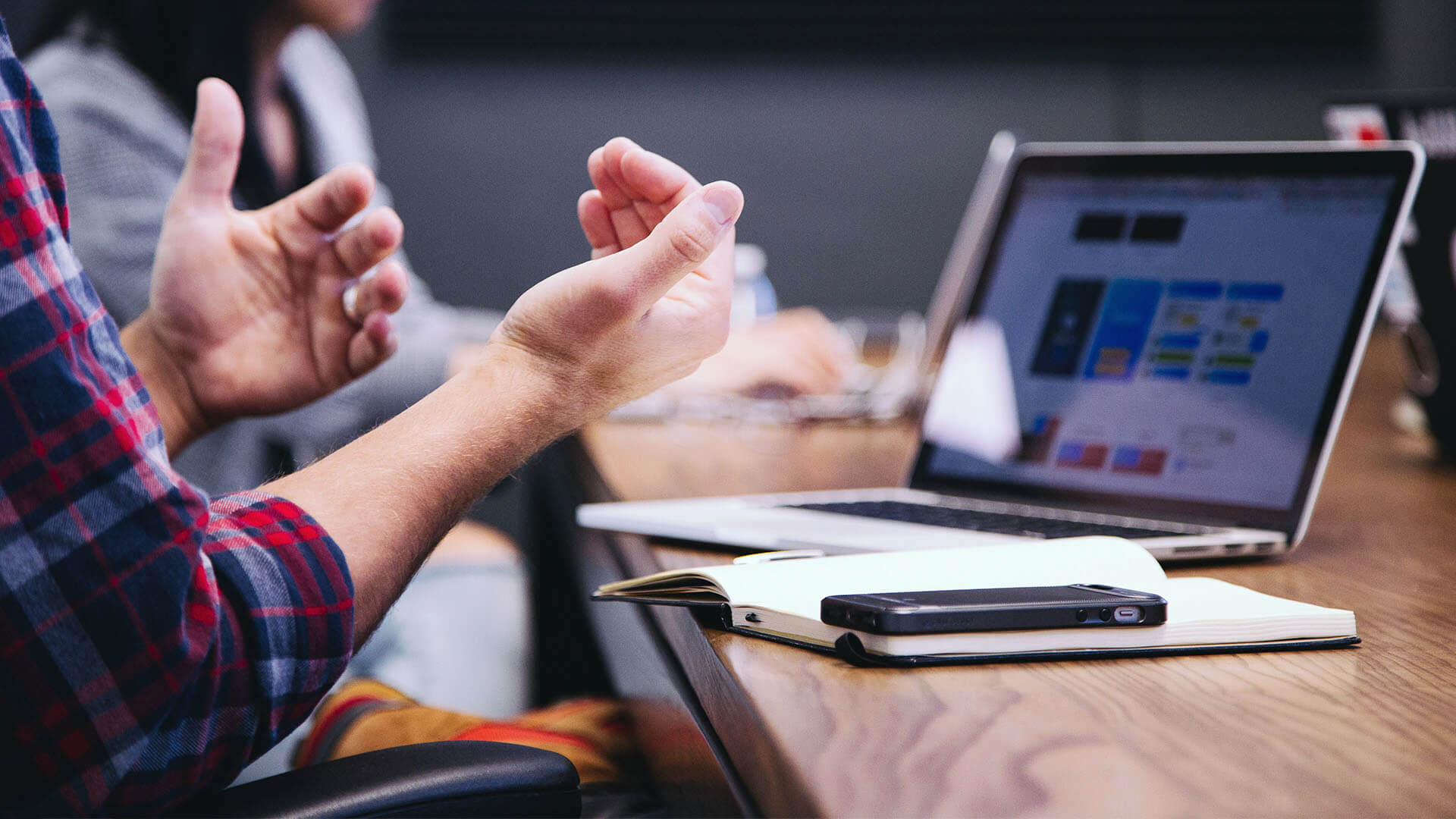 "The work was stellar! I have used this company three times for various siding projects, they never disappoint. Their work is on point with great attention to detail. Thanks guys!"