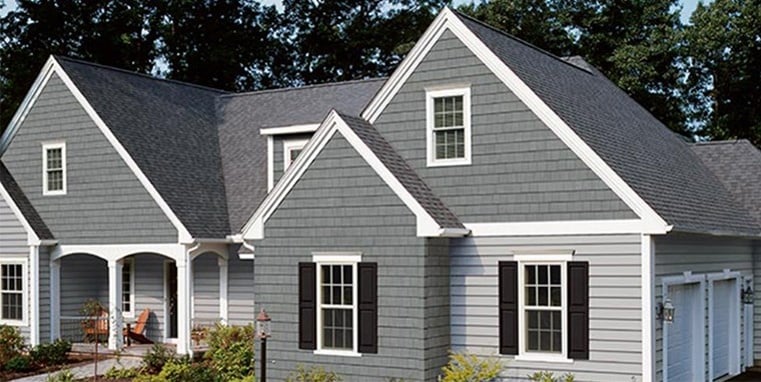 Siding Materials

Siding Colors
Select from a rainbow of hues to improve your home's overall curb appeal

Siding Texture
Choose from a variety of textures to enhance the look of your home

Siding Durability
Siding wraps your home in a protective layer

Energy Efficiency
Good quality siding can help you reduce your energy bills and your carbon footprint
FIBER CEMENT SIDING
Fiber cement siding is a composite material made with cement and cellulose fibers. This type of siding offers a number of benefits. It's impervious to pests like termites, is fire-proof, doesn't rot, and resists being marred by impact from things like hail stones or an errant basketball. Fiber cement sidings are particularly well-suited for coastal areas, as its well-rated for standing up to storms.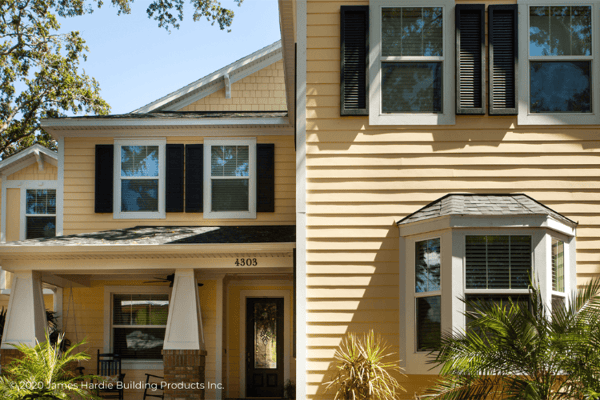 STONE IMITATION SIDING
Stone imitation siding, as the name implies, has the look and texture of real stone at a fraction of the weight of using complete stones. Stone imitation siding is made from natural stone, but it's only used as a veneer. In addition, stone imitation siding is a mortarless product, which makes it easier and much less expensive to install.
WOOD SIDING
There's no denying the beauty of wood siding. This timeless building material is lovely and blends well with the New England land and seascapes. Wood siding is also an environmentally-friendly choice as no toxics are produced in its manufacturing process. Properly maintained, wood siding can last for decades. Some types of wood siding, such as cedar, are natural insect repellents and will keep bugs like termites from making a home in your siding.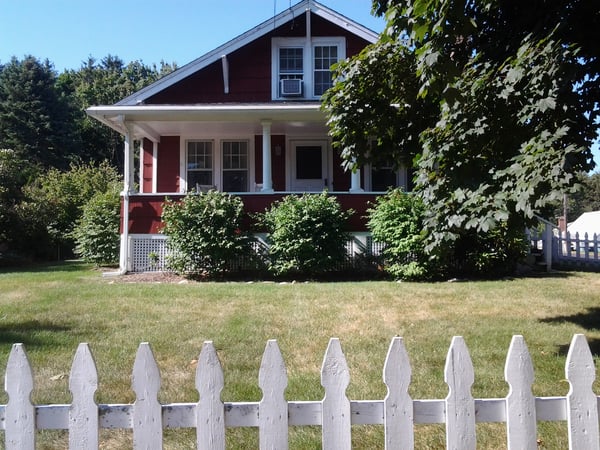 VINYL SIDING
There are a lot of good reasons to choose vinyl siding for your home. Not only does it offer a sleek, clean and orderly appearance, but it requires little maintenance, is affordable, and is designed to withstand weather extremes and coastal storms. It's reasonable to expect your vinyl siding to last as long as 50 years, depending on the product. Worried about the look of vinyl siding? You don't have to be. Vinyl siding comes in a rainbow of colors and a wide variety of shapes and designs. There's even vinyl siding that's made to look like natural wood.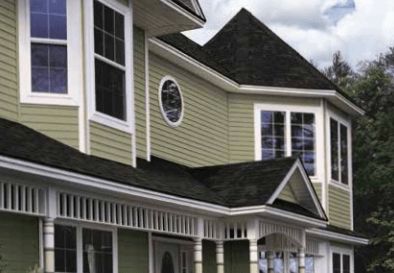 SIDING BRANDS
You'll find all of the top-quality siding brands at Berkeley Exteriors. This includes vinyl siding by CertainTeed and Mastic, stone imitation siding by CertainTeed and Tando, and fiber cement siding by James Hardie. You'll get all of the help you need to choose the right siding product for your home and family from our expert design team.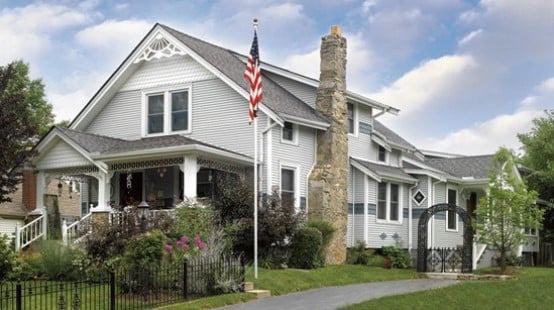 SIDING REPAIR
A minor siding repair can soon become a major issue if it isn't handled right away. We'll get to your repair job quickly to prevent the damage from spreading and make your home look bright and new again.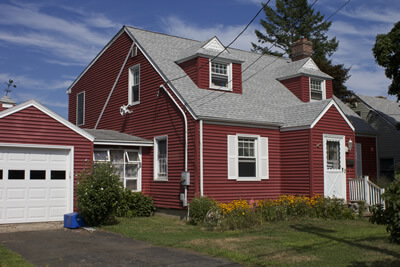 SIDING INSTALLATION
Good installation is essential for your siding to perform like you expect it to for years to come. You can depend on our team of experience installers to get your siding job done right and on time, without any undo noise or mess.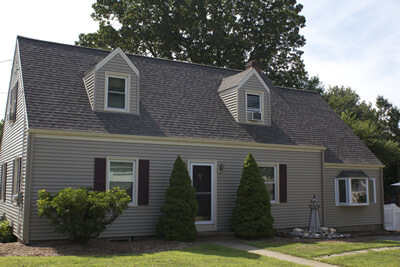 SIDING CERTIFICATIONS
You can trust us as a Vinyl Siding Institute Certified Vinyl Installer. That means we've met or exceeded the Institute's high standards of ethics, performance, training and experience.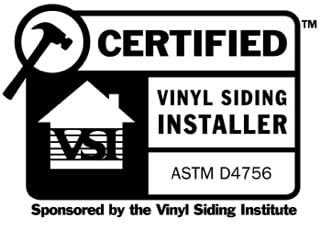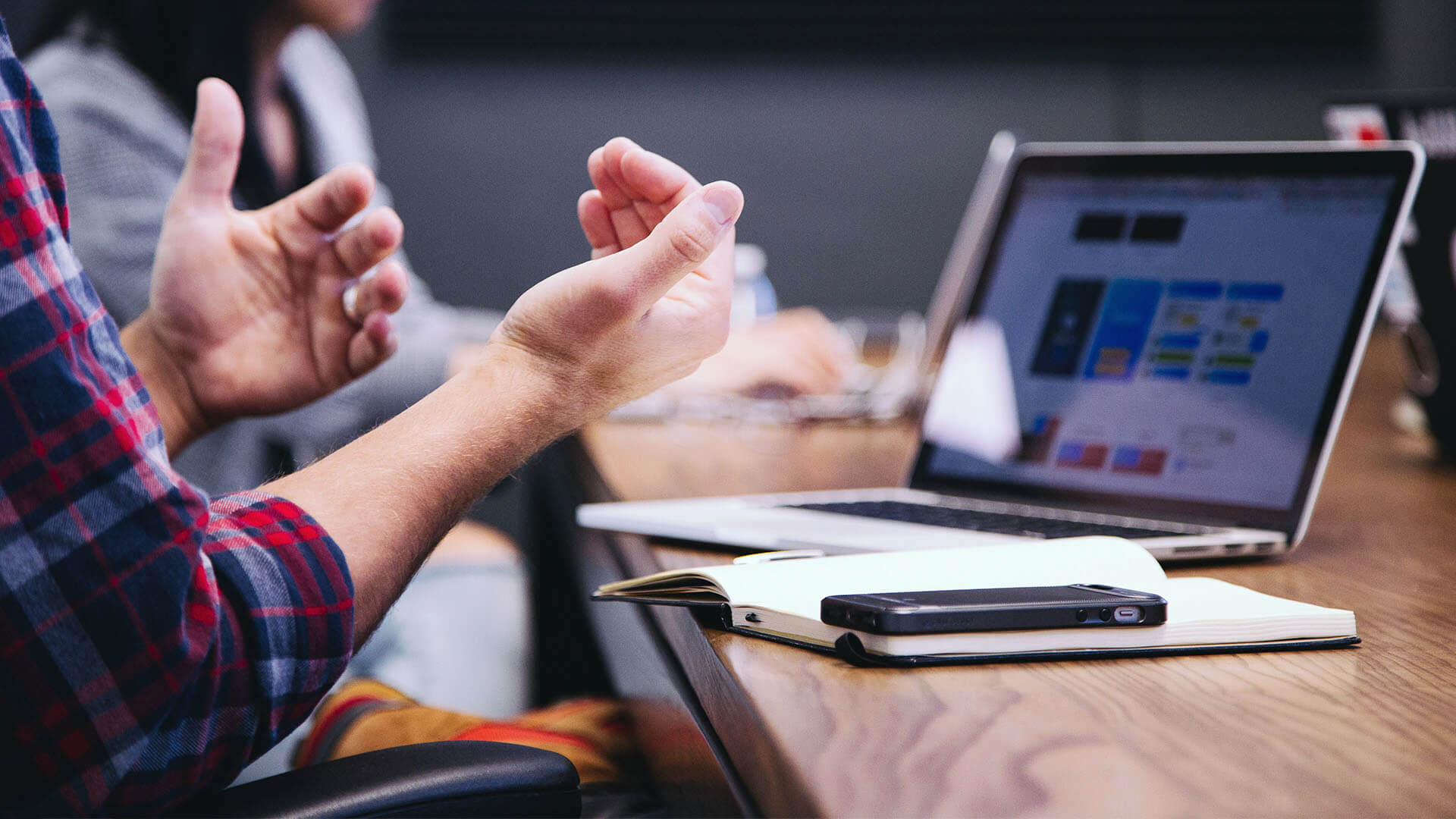 "The work was stellar! I have used this company three times for various siding projects, they never disappoint. Their work is on point with great attention to detail. Thanks guys!"