CERTAINTEED SIDING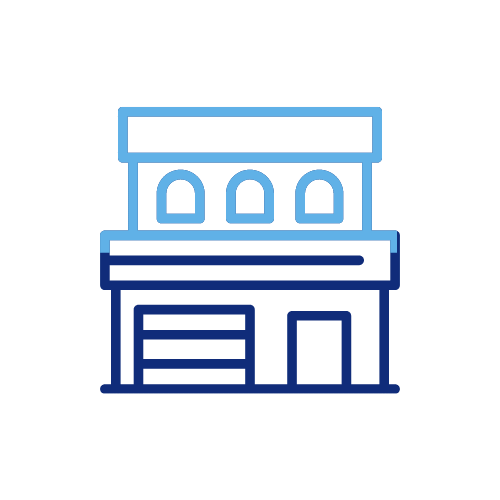 Siding Colors
There's a siding color to match or complement every type of architecture and design taste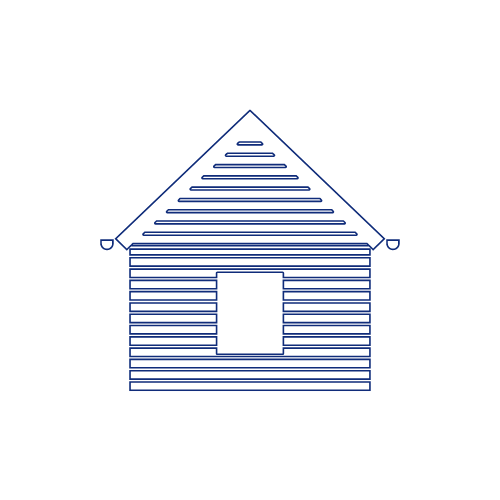 Siding Texture
Siding can be smooth and sleek or rough and rugged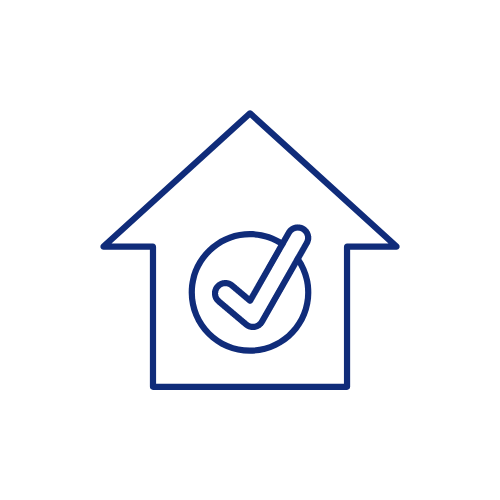 Siding Durability
Good quality siding can look beautiful and perform well for decades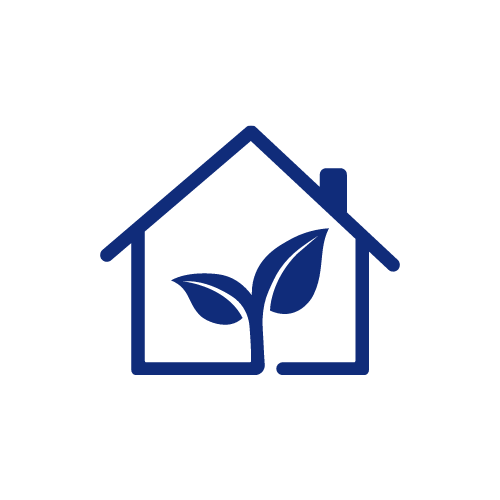 Energy Efficiency
Your siding protects your home from the elements and helps keep your conditioned air inside where it belongs
CERTAINTEED
One of the top North American manufacturers of home exterior building products, CertainTeed makes siding designed to work with most every home style, design taste and budget. The PA-based company has 65 manufacturing plants throughout the US and Canada, so you don't have to rely on a long supply chain to get the materials you need. All CertainTeed vinyl siding products come with a limited lifetime warranty.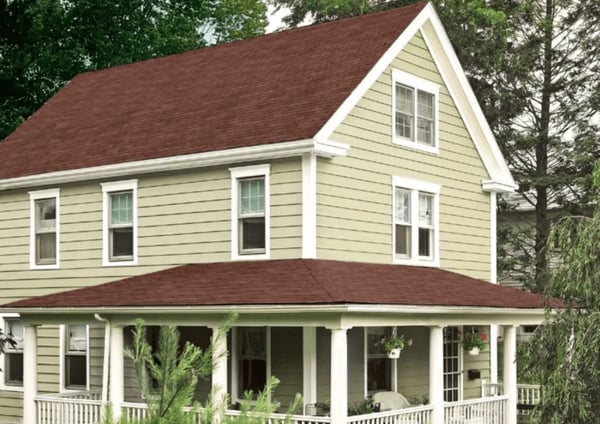 MAINSTREET SIDING BY CERTAINTEED
Mainstreet siding by CertainTeed has the look for traditional, clapboard siding. You can even get this vinyl siding with a realistic wood grain pattern. Mainstreet siding is versatile and comes in 24 colors. It's virtually maintenance-free and never needs painting.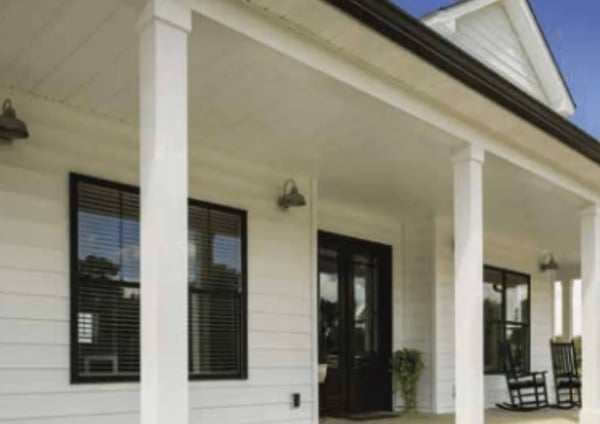 MONOGRAM SIDING BY CERTAINTEED
Monogram siding by CertainTeed has the sleek, elegant look of painted or stained cedar siding. This vinyl siding works well with a variety of home styles, from a classic Victorian to a modern beach bungalow. Monogram comes in 40 colors, so you're sure to find something that complements your home design and taste.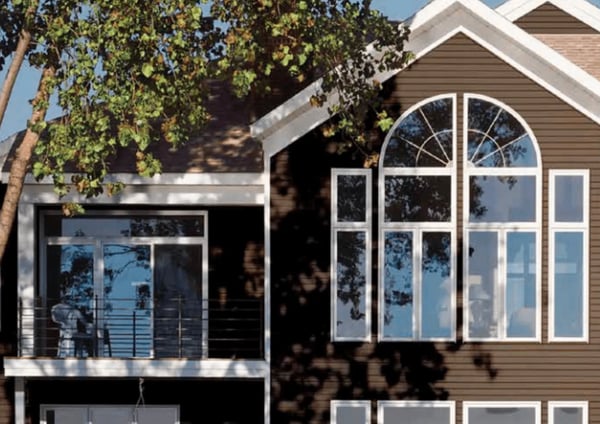 CEDAR IMPRESSIONS SIDING BY CERTAINTEED
Cedar Impressions siding is vinyl siding that mimics the look of natural cedar shake, a look that works particularly well in New England. This siding comes in 30 colors and needs virtually no maintenance.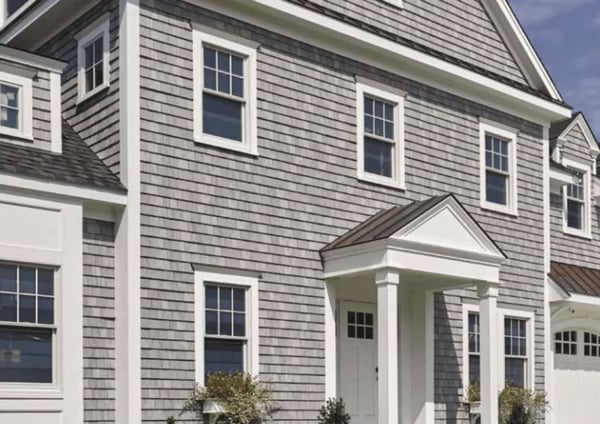 NORTHWOODS SIDING BY CERTAINTEED
Northwoods siding by CertainTeed is textured vinyl siding that offers the look of natural cedar shingles. This siding comes in 20 colors and is perfect for both accent areas or covering the entire house. Like other vinyl siding by CertainTeed, this siding needs virtually no maintenance.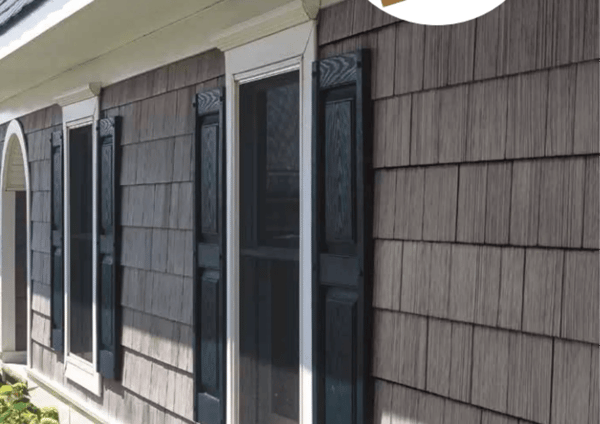 STONE FACADE SIDING BY CERTAINTEED
If you want the look of natural stone without the expense, maintenance and messy grout lines, then Stone Facade siding by CertainTeed is a good choice for you. This manufactured stone veneer offers the look of real stone with none of the problems. This product is made with a fully-integrated rain screen to help with moisture management.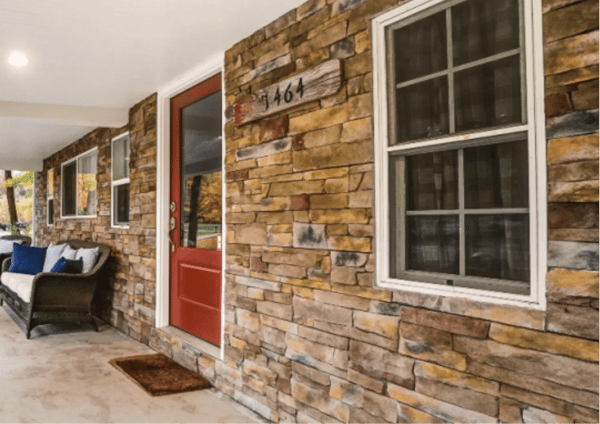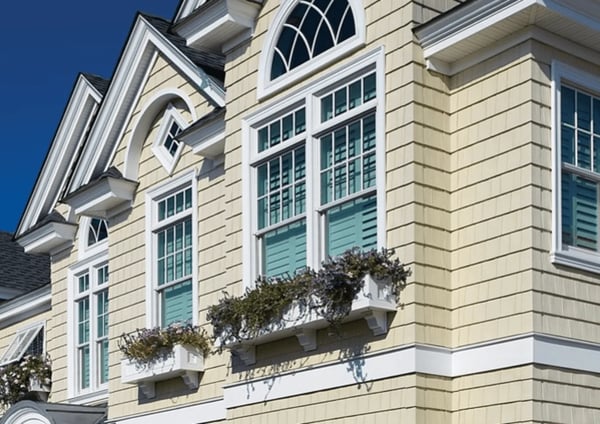 SIDING BRANDS
In addition to CertainTeed vinyl and faux stone siding, we carry fiber cement siding by James Hardie, faux stone siding by Tando, and vinyl siding by Mastic. If you need help deciding which product will work best for your home, our experienced design team will be happy to assist you.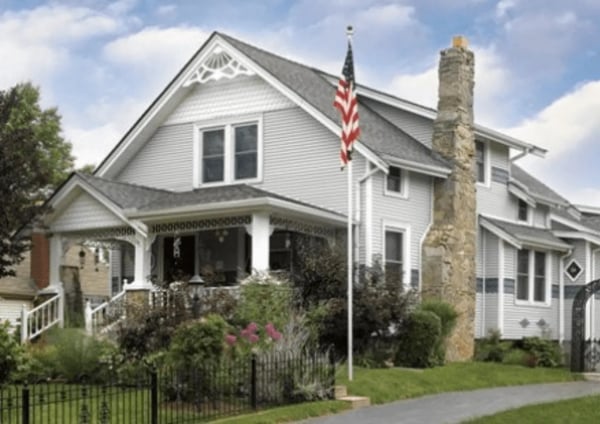 SIDING INSTALLATION
The integrity and beauty of your siding is only as good as your installation. We have decades of experience with siding and will make sure that your siding is installed correctly, so your home is energy efficient and lovely.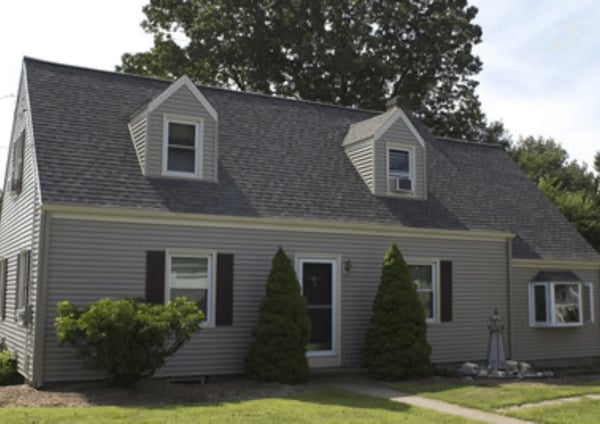 SIDING REPAIR
Even the best siding products need repaired occasionally, such as when a strip is damaged from high winds or from a falling tree branch grazing the side of your house. You can count on us to repair your siding quickly before it turns into a bigger, more serious issue.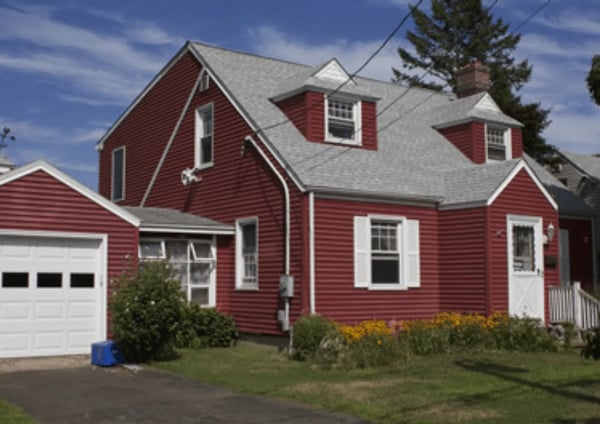 SIDING CERTIFICATIONS
We're proud to have earned the certified vinyl siding installer designation from the Vinyl Siding Institute. That means we've met or exceeded their high standards for siding installers. That combined with our more than 30 years' experience means that we'll install and repair your siding expertly and quickly.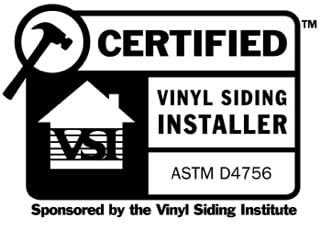 SIDING LOCATIONS
If you live within the Nutmeg State, you're within our service area. We'll travel to all four corners of the state for free estimates, siding installation and siding repair.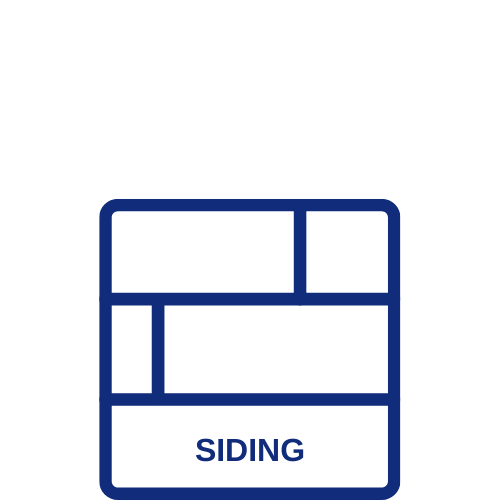 "Mike makes working with contractors easy. If you want a fair price, a good job and top materials call Berkeley Exteriors. The house looks great."