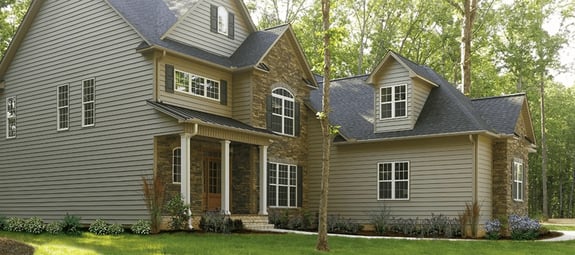 Frequently Asked Questions
FAQs
It's normal to have questions about home improvement projects. Here are some of the most frequently asked.
Why should I choose Berkeley Exteriors for my home project?
We've been helping Connecticut homeowners like you with exterior projects for more than 30 years. We're locally owned and managed and we care about the community. You probably see us and our team in the grocery store, in line to pick up kids at school and at local fairs.
There are many companies which are fly-by-night, here today, gone tomorrow. There are people who, in a down economy, hang up a shingle, but don't really know the products, how to install the products properly, and who are in it for a quick buck. We believe that someone's home needs to be that safe place to raise their kids, to build memories, to celebrate special occasions. Many of our customers hire us again when the next area of their home needs attention. We invest in continuous training for everyone on our team, to ensure we do the best job for you and your family.
How do I choose the best brand and the best materials for my project?
You don't have to be an expert. While we've tried to provide good information on this site so you can make an informed decision, don't worry - we'll work with you to ensure that you choose the best product and materials based on your situation, needs, budget, and goals. Certain products work better near the shore, with the salty air, sand, and storms. Other products might better meet your environmental goals, having a long life span and made with recycled materials. To match existing architectural features and finishes, our team will find you the product with the style and color that matches your home's existing design. In short, we'll work with you to help you choose the brand and material that will work best for your home, your lifestyle, and your budget.
How does your free quote work?
It starts with a phone call to get some general information about your project. If the project seems like a good fit for both parties, we'll set up a time to come out to your property. While we're there, we'll take some measurements and discuss what brands, materials, colors, and styles will work best for you. We'll take all of this information and prepare a formal quote.
Is financing available?
Many people need to explore financing for their home improvement projects. We work with Hearth financing to offer our customers a range of financing options. We're contractors, not bankers, so we let them handle the financial side of things and give you good options to help you pay for your project. We think that's the way it should be to offer you the best service and to avoid any conflict of interest.
What can I expect when your team arrives at my home?
After we both sign the contract, we'll schedule a date for work to begin on your home. We usually aim for within two weeks, but that can vary, depending on the availability of materials and previously scheduled jobs during busy seasons. Should there be any materials delays, we'll keep you informed and how this may impact your scheduled work.

You don't have to be there when our team arrives to work on your home. We'll let you know in advance how long we expect the project to take, but most home exterior projects can be completed in a single day.
Do I need to worry about clean up after the project is completed?
No. Our team will leave your property in the same (or better) shape as when we arrived. We treat your property as if it were our own--or our mother's.

"Nice job. On time, quick clean-up and roof looks great." - Janet W.
"We are thrilled with our new siding! Mike and the crew were fabulous- Can't say enough good about the entire process! Started and finished when they said- Cleaned up like they were never there. We would highly recommend Berkeley Exteriors!! So glad we contacted them- Our house is beautiful!!" - Jeanmarie M.
Do you offer warranties?
Most of the top-quality products that will represent offer warranties. Our team will explain the details to you, so that you are clear about what's covered by your warranty. Some examples include...

Will you work with my insurance company?
Yes. We will work with your insurance company to make repairs that are covered by your homeowners' policy. This might include talking with your insurance representative on the phone, sending out quotes, answering any questions they may have, and billing them directly. We have decades of experience working on insurance claims and will be your advocate so you get your home repaired properly.
"Berkeley did my brother's house. I like it so much that I had them do mine. New windows, siding, gutters, and front door. Everything went well.
They came when they said they would. It cost what they said it would. Everything very well done. No complaints at all."