New Roof Installation
Installing a new roof can be a tricky project. Miss just one detail and the entire project fails...and you're likely to have water inside of your home. A good contractor, however, can take the hassle and stress out of a new roof installation.
What's Involved with a New Roof Installation
According to the National Roofing Contractors Association (NRCA), a basic sloped roof has five components:
Roof covering
This is the shingles, metal or slate that cover the roof as well as the underlayment that protects the sheathing from the weather.
Sheathing
The boards or sheeting that are attached to the house rafters
Roof structure
The boards and rafters that hold up the roof
Flashing
The metal pieces that protect the joints and valleys in the roof from leaks
Drainage
The system of gutters and downspouts that remove water from the roof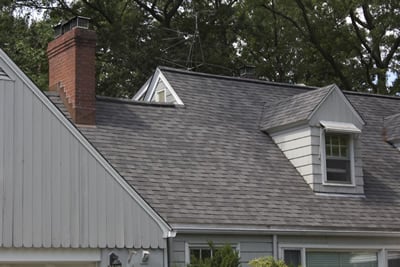 New Roof Installation with Berkeley Exteriors
If you'd like to see the difference that working with an experienced, local contractor can make to your new roofing project, give Berkeley Exteriors a call. We have experience since 1992 working with exterior house projects like yours. Our new roof installation contractors has been with us for an average of ten years experience; they are not just seasonal workers.

Berkeley Exteriors is proud to say that more than 75 percent of our business comes from referrals from satisfied area homeowners. When you're ready to get started on your roofing project, give us a call at 203 877-4373 to set up a free consultation.