Patio Doors
Are you looking to open up the end of your living room, family room or bedroom to connect it to a deck or patio, or to allow more light into the room? Do you want doors that are energy-efficient as well as attractive? Today's patio doors offer both...and much more.
Types of Patio Doors
Today's patio doors have double panes and are much more energy efficient than previous generations of doors. Such products are also more secure and feature shatter-resistant glass so an intruder can't easily break the glass to gain entry into your home. Vinyl doors are virtually maintenance-free and don't have to be painted every few years like wooden doors.
There are two main varieties of these doors:
Sliding Doors
Sliding doors move on a track and glide open. Such doors allow the maximum light to flood your rooms while being resistant to wind and weather.
Hinged Doors
Hinged doors are designed so that either one or both door panels swing open. These doors may also be designed with stationary glass panels on either side of the door.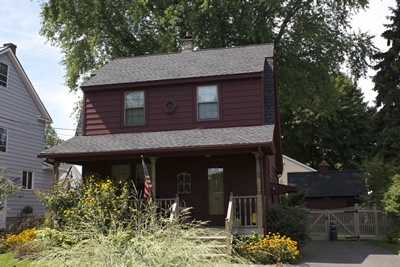 Installing Patio Doors with Berkeley Exteriors
Installing new patio doors doesn't have to be stressful or confusing. Berkeley Exteriors has nearly 20 years experience in helping southern Connecticut homeowners beautify and secure the outside of their homes. We're a locally-owned, locally-managed company, one that's part of the community, not just a seasonal contractor. In fact, we're pleased that nearly 75 percent of our business comes via referrals from satisfied homeowners like you.
When you're ready to get started on adding new, attractive and energy-efficient patio doors to your home, give us a call at 203 877-4373 to set up a free consultation.