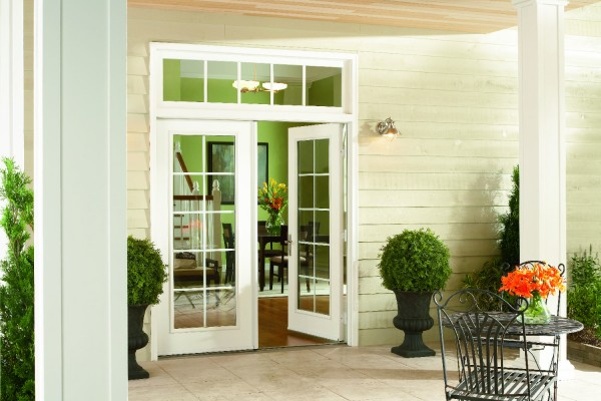 ANDERSEN DOORS

DOOR MATERIALS
Fiberglass doors are strong, durable and add curb appeal to your property.

Door shape and design
Exterior doors are available in a variety of shapes and sizes; there's something for every home.

Durability and strength
You can depend on your fiberglass door to keep your family safe and secure for year to come.

Energy efficiency
Your exterior doors insulate your home against extreme temperatures, adding to your home's energy efficiency.
ANDERSEN
The Andersen Corporation is a leading US manufacturer of doors and windows. Founded more than 100 years ago, the Minnesota-based company has plants in the US and Canada, so most of their products are made right here in North America. Andersen is a recognized leader in sustainability and is a 2022 Energy Star Partner of the Year for their superior energy efficiency achievements.
ENTRY DOORS BY ANDERSEN
Andersen offers a complete line of fiberglass, wood and aluminum entry doors. Your entry door is your home's first line of defense against weather and intruders, and Andersen doors stand up to the challenge. These doors not only look elegant, but they resist impact and extreme weather. Andersen entry doors are available as single, double or pivot doors.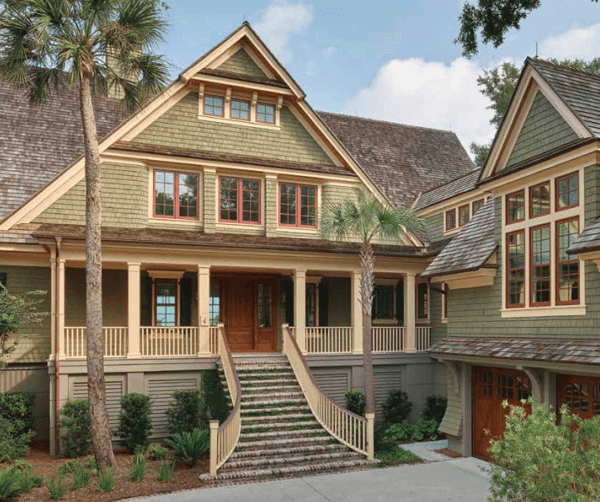 PATIO DOORS BY ANDERSEN
Andersen makes a complete line of French doors and patio doors, both in vinyl and wood interiors with vinyl exteriors. These doors come in a broad array of finishes and colors. You can even order the wood interior unfinished, so you can paint or stain it to match your room. Andersen patio doors are available with low-E glass that helps deflect the sun's rays. You can also get built in sun shades that sit between the two panes of glass.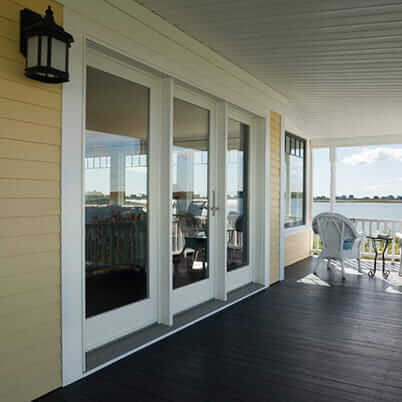 DOOR BRANDS
You'll find all of the premium door brands you're looking for at Berkeley Exteriors. In addition to Andersen Doors, we carry top-quality fiberglass doors by Therma-Tru. Our experienced design team will help you choose the door style and size that works best for you home.

DOOR MATERIALS
Modern entry and patio doors are available in a variety of materials. Fiberglass doors are strong and functional and mirror the look of natural wood. Wood doors are classic and elegant, while providing a formidable barrier between your family and the outside world. Vinyl/wood doors offer the best of both worlds with vinyl-clad wood on the exterior for easy maintenance and durability and beautiful natural wood on the interior.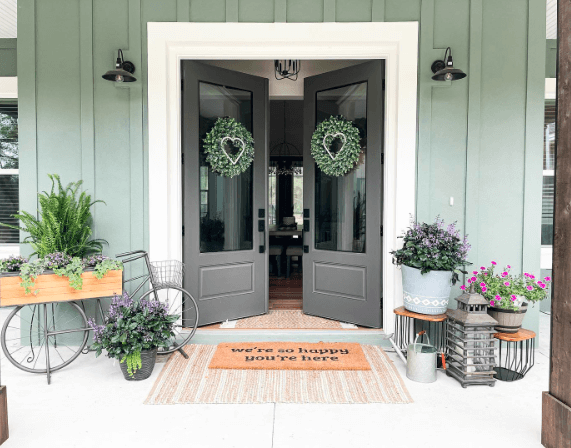 DOOR INSTALLATION
With our more than 30 years in the home exterior business, you can rely on Berkeley Exteriors to install your new replacement doors quickly and correctly, so they look lovely and open smoothly.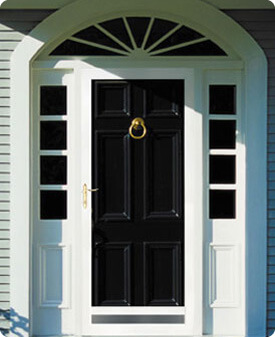 DOOR LOCATIONS
If you're in the State of Connecticut, you live within our service area. We travel to all four corners of the state, and everywhere in between, to give free estimates and install beautiful replacement doors.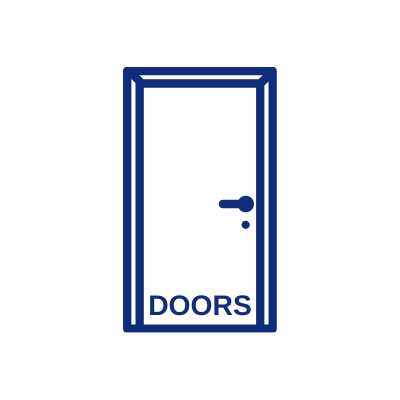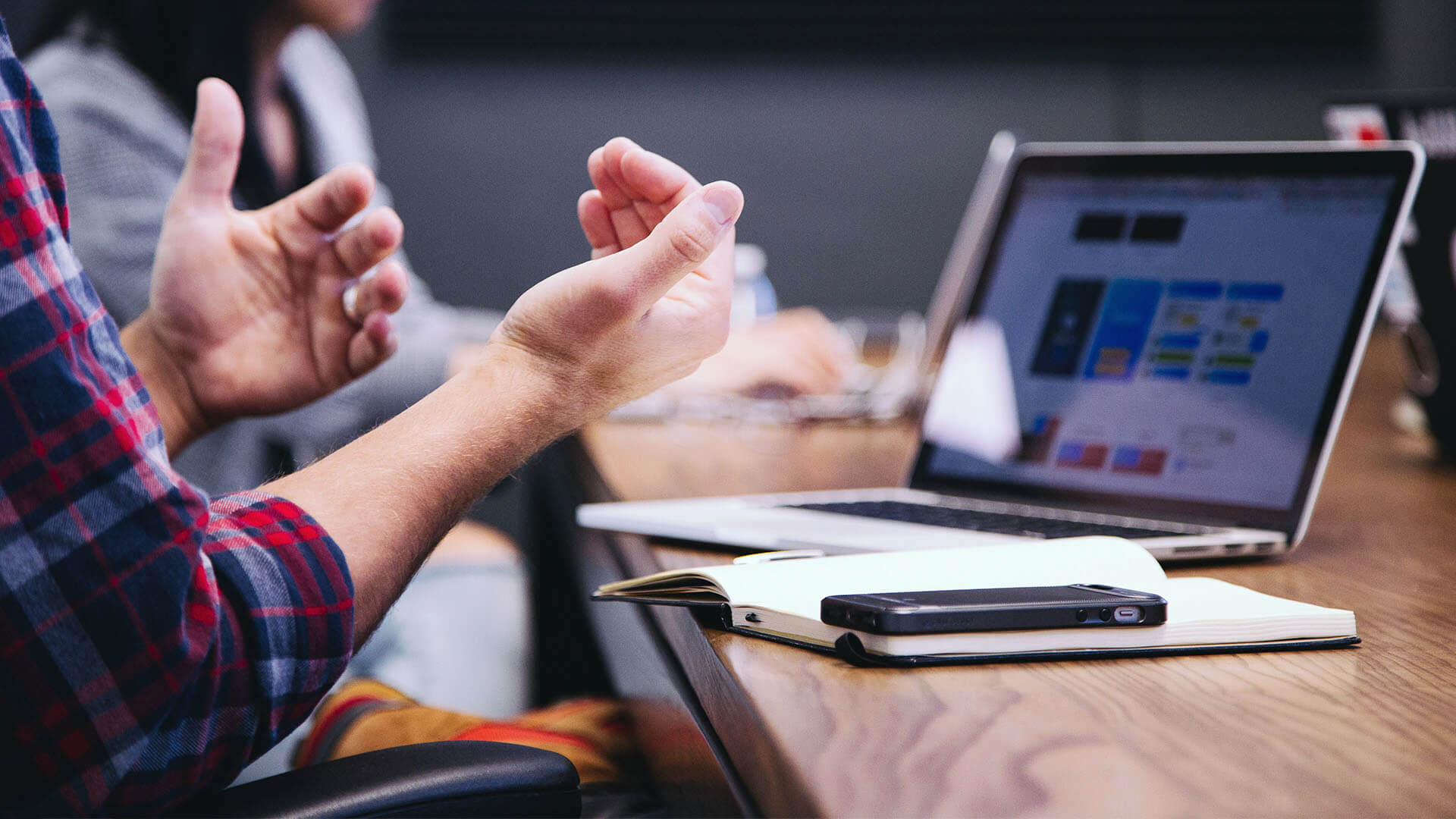 "Amazing work. Crew did a great job installing my new siding, windows and doors. Very professional. Craftsmanship is excellent. All my family, neighbors and friends can't say enough about what a great job they did. Highly recommend!"