You welcome family, greet neighbors and hand out treats to costumed kids on Halloween…all at your front door. Many are now decorated with Indian corn for the harvest season and will soon sport a wreath come December. Doors can be as varied as the style of home and the people who live there.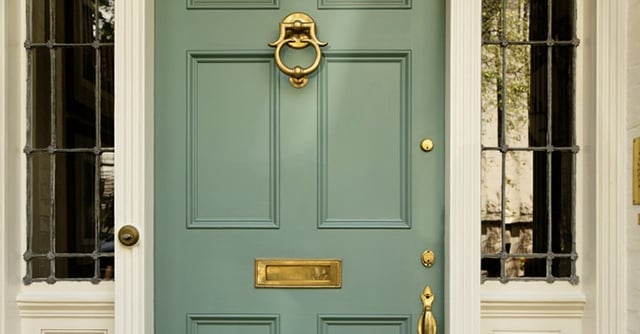 Different home designs often dictate the style of door you choose, but the color is up to you. A new door from a reputable manufacturer such as Harvey or Anderson offer a variety of finishes, colors and options to make your entryway the highlight of your home.
Need more light? How about a glass panel? Looking for privacy? Solid door. Knocker or doorbell? Your choice. Ornate hardware or sleek modern brushed nickel.
Color is key. White house? Your choices are endless, any color you choose will work. Want more color? How about some matching shutters? Grey siding works well with bolder colors such as turquoise, yellow, purple or red. Beige homes work best with earth tones such as mossy green, earthy brown or dark blue.
A new door will make your home more energy efficient. Harvey doors come in a wide variety of colors, finishes and styles. Installing a new door will instantly transform your home and welcome family, friends and trick or treaters for years to come!