The slider…not just a teeny hamburger at your local gastropub, but a window on your world. The sliding glass door dates back to ancient Rome, where it was considered a symbol of wealth, prized by the privileged few. Fast forward to today and it is a fixture in a many of homes.
The slider became into its own in the first half of the 20th century. An important element in European architecture prior to World War II, they became very popular and made their way into the U.S. home construction after the war. The mid-century modern movement embraced the slider and became a signature aspect of the style. It soon made its way in ranch-style homes and any other type you can live in.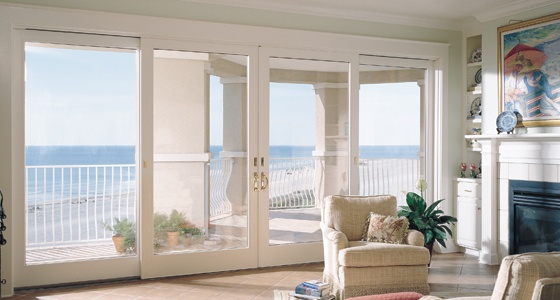 Its appeal is clear – literally. Essentially a wall of glass it offers natural light far beyond the limited luminescence of the standard double hung. It can completely change the feel of a room and how your home functions.
Today the slider has evolved and the energy efficiency has increased dramatically. Technological improvements in glass, gaskets and frame materials eliminate the giant cold spot caused by an older unit. Top manufacturers such as Simonton, WinCore, Anderson and Harvey construct new units with the latest innovations in materials to create a beautiful and energy efficient improvement to your home.
Aside from the latest technology, the traditional slider has grown up. French style, 3 panels, and sliding glass walls open fully to expand your living space. Bringing the outdoors in no matter the season makes the slider a winner. Whether you're installing a new slider or replacing an older model, rest assured your hi tech doors will keep your home warm and bright.