When you are buying a home, many focus on the size of rooms, kitchen and bath amenities, and curb appeal, but be sure to include a look at probably the most important component of a home – the roof.
As a potential homeowner the roof is key. If you fall in love with a new home – be sure to look at it from the top down. A roof in need of repair or suffering from old age needs to be taken into consideration. Not a deal breaker, but be sure to keep it in mind when you budget for a new home.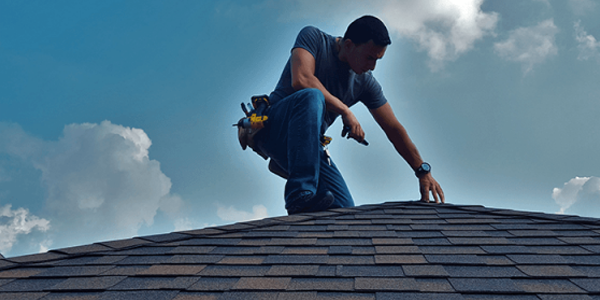 Find an certified contractor to perform an assessment of your roof. Your roof cares for the entire house. Leaks no matter how small can wreak havoc on the structure, compromising load bearing members if left unchecked. The contractor will check for loose, missing or curled shingles, cracked caulk, growth of vegetation and loose or compromised flashing. They will also check the gutters for shingle granules – another indication of trouble.
Interior inspection around doors, windows and chimneys can discover hidden leaks not obvious from the outside. Dark or yellowed spots on drywall a telltale sign.
If you fall for a home with a roof in need of care or replacement, Certainteed materials are top notch. Exceptional warranties, and a variety of styles and colors can make a statement for your new home. A color or style change can increase curb appeal and enhance property values.
Call today for an estimate of the work your roof requires. With 25 years of experience and thousands of satisfied customers Berkeley Exteriors will help you make your house a home.