A spring ritual for many homeowners entails sanding, power washing and staining the deck for the summer season. Now with the advancement of synthetic decking products such as AZEK the springtime deck prepping drudge has been eliminated.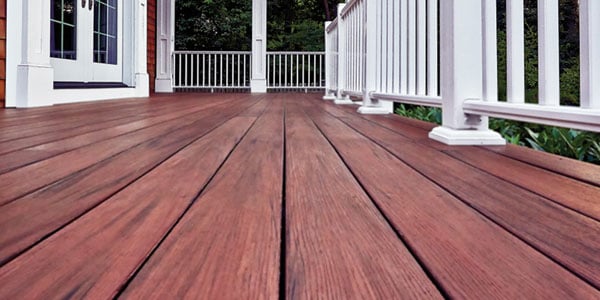 Why synthetic decking? Aside from the maintenance free aspect of this expertly engineered product – it looks great. AZEK offers homeowners three lines of decking to cater to the design of your home.
Vintage – Created to look like vintage wood it can keep your home's classic feel without the pitfalls of maintenance and splinters.
Arbor – Warm earth tones were created to emulate exotic tropical woods, allowing your deck to make a statement with rich tones.
Harvest – Soft colors give your deck a tranquil feel. The perfect tones to make your deck a place to relax.
AZEK Decking has been named #1 in Quality by builders across the country for 2017. An endorsement like that from professionals working with AZEK says a lot. Call us today to get your deck in check so you can enjoy your springtime for a change.