Leaking roof? Siding sagging? Windows whistling? Money tight? Finance it. There are varied options available to make your home improvement happen.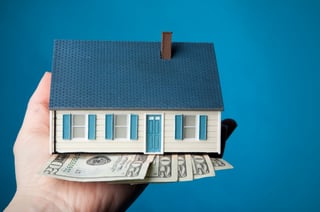 CHIF
The Connecticut Housing Investment Fund (CHIF) assists with the creation and sustainability of affordable housing by providing financial products and services. A private non-profit organization it was established in 1968 to finance home improvements to revitalize neighborhoods around the state. They have a hefty budget – around $130 million per year to lend to qualifying Connecticut homeowners for improvement projects. The ECL – Energy Conversation Loan Program helps homeowners finance energy conservation improvements. It's a fairly simple application to complete. Check out their website for info www.chif.org
GreenSky
Specifically a home improvement finance company makes it straightforward. The online application is a snap and they make quick decisions to get your project going. If you've got a serious roof leak – it needs to be addressed as soon as possible. Having options like this when a project pops up is truly helpful. They have great reviews. We've worked with them for a few years now and our customers have no complaints. Check out their website for info www.greenskycredit.com
Home Equity Loan
Essentially these are referred to as a second mortgage. Just like your primary mortgage it is issued for a set term.
HELOC
A Home Equity Line of Credit works more like a credit card. You are allowed to borrow up to a certain amount for the life of the loan -- a time limit set by the lender. It allows you to withdraw money as you need it. It's flexible and there are many companies to choose from.
Berkeley Exteriors also accepts all major credit cards.