It can be one of the biggest frustrations a homeowner can experience – a water leak. Where is it coming from? It doesn't leak every time it rains? Often forgotten until the next drip…it's time to have it checked out. Water can travel in places you would never believe and wet wood = mold.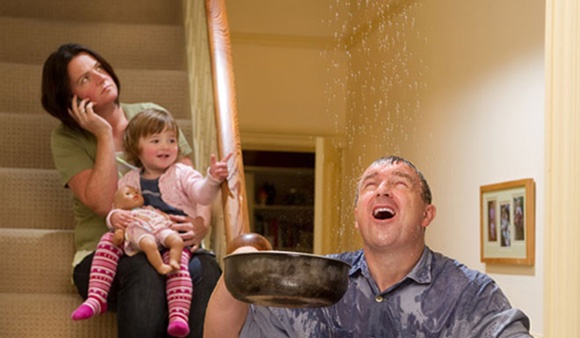 Leaks can emanate from your roof, windows or siding. Your best bet is to have a professional specializes in all three potential culprits. Be sure they are licensed and insured. Contractors that are certified by companies such as Certainteed, Simonton, Harvey, GAF or Anderson. Top tier manufacturers want their products installed correctly and it is always a safe bet when companies recognize quality craftsmen.
An inspection by a professional can pin point the issue. If your home hasn't had exterior work done for a while it may be time to address it. Your roof, siding, windows and doors do have a lifespan. New exterior products can add value to your home. Long term warranties make updates a great investment
If you see a puddle of water on the floor or a drip coming from a ceiling tile, first thoughts…to suspect the roof as its cause, then again maybe it's not.
There are several places where water can be coming in. The most likely scenarios and understanding how to identify the source of water intrusion and address it. Fixing the problem can save you lots of time and budget dollars over the life of your home.