Tax season has arrived and eager homeowners dream big about adding a bit of glamour to their home. Kitchen and bath remodels abound on home improvement shows, while they are flashy, the return on the investment may not be as much as you may think.
On average, a kitchen remodel will give you an 80 % return on your investment or ROI. Bathrooms come in a bit lower at 65% ROI. While surely a sound investment, most home buyers prefer to tailor those personal spaces to their own taste.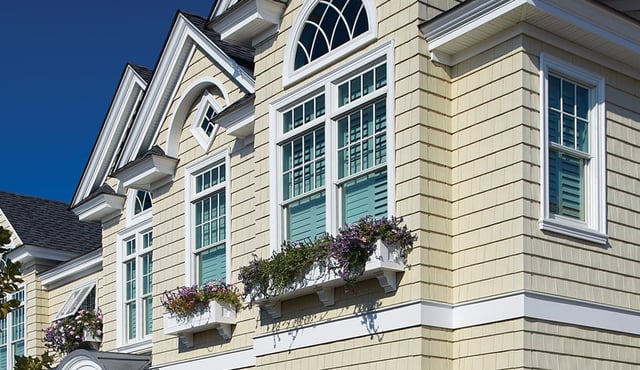 Exterior projects can provide a significant return on your investment. A new deck – 75% ROI. It for all intents and purposes expands your living space and adds appeal to your yard. Azek engineered decking and railings reduce maintenance and look great.
A new roof, the protector of the entire house provides you with an 80% ROI. Aside from it protecting everything under it – the color and type of roof you have installed can accentuate the architecture of your home. Certainteed, the gold standard for roofing offers a wide variety of colors and styles.
Windows are a no brainer, they can create a bold statement or add subtle charm to your home. With an 85% ROI – it is certainly worth it. WinCore offers consumers a quality product that makes your home shine.
New siding, a whopping 89% ROI. With the most material transformed it can completely change the look of your home within days. The fact that it is essentially maintenance free is a total bonus. Certainteed has styles from modern to traditional.
The reduction in maintenance, improvement in energy efficiency and the cosmetic transformation make exterior projects a wise way to invest your tax return dollars.