How can you tell if it's time to retire your windows? There are a few telltale signs that it's time. Energy efficient, vinyl windows can add value to your home, they can also make your home brighter and make a drab home fab.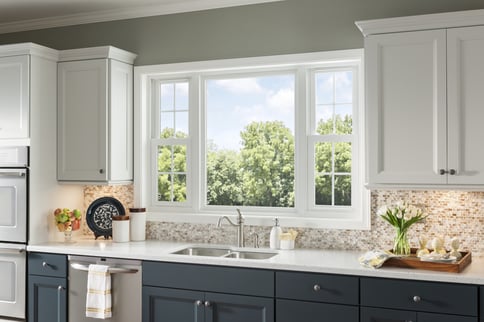 You can feel a draft
If you are walking near your windows…do you feel a draft??? That's a concern. Drafts impact the temperature of your home…and your energy bill. If you can feel a draft that indicates that air is not the only thing making its way in. Worst of all would be water. A most insipid threat to the integrity of your home water can wreak havoc with framing and drywall, creating rot and dangerous mold.
Your windows not as clear as they used to be? There's a reason. Glass is technically classified as a liquid, not a solid. Over the years it can warp and cause distortion in its clarity.

They are Difficult to Open & Shut
Does it take a Herculean effort to open and close your windows? Another concern. Slides become worn and warped. Older windows with weights – the cord can be snapped, there is no easy way to repair them.


Condensation
Prognosis – Negative. Condensation leads to mold growth and a variety of allergens. "Clearly" condensation can be caused by a compromised seal between panes, worst case a water leak. Either scenario can lead to an unhealthy home.

Today's windows are expertly engineered to address all of the above issues. Top tier manufacturers such as Simonton, Wincore, Andersen and Harvey offer tremendous value for homeowners. Not only are they Energy Star rated, they are also virtually maintenance free…aside from seasonal glass cleaning. Warranties are stellar and give you peace of mind. Styles range from traditional to ultra-modern offering you styles to make your home bright!