Heating and cooling your home makes up 48% of your utility bills! Investing in your home can not only improve its appearance, but reduce your monthly expenditure on energy. Installing replacement windows offer a huge opportunity for savings – it's as clear as glass!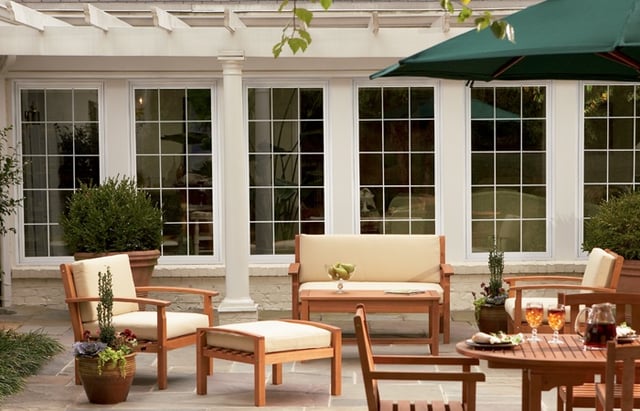 Installing Energy Star certified windows can shrink your monthly bills and reduce your carbon footprint. The latest Energy Star windows can drop your fuel bills by 15%! It adds up – it also offers an improvement that can improve the value of your home.
The latest technology in windows is a result of decades of development. Improved materials offer the strength and stability of wood without the maintenance.
If you start researching the top tier window manufacturers such as Simonton, WinCore and Anderson – it could get confusing. The engineering specs can be overwhelming – our experts can help explain what makes them worth it.
Window brands such as WinCore, Simonton, and Anderson may offer the best quality but if they are installed improperly – all the technology in the world will not make a difference. We here at Berkeley Exteriors have 25 years in business and thousands of satisfied customers. We can provide the information, products and service you need to make your home improvement project an experience you can feel great about. Please give us a call 203-877-4373 to get the windows you need – installed properly that will last for years to come.