Hurricane season has all eyes on the weather. All of us in Connecticut are accustomed to changing weather. The temperate climate of New England – keeping us on our toes, we stock up on rock salt for the winter, mulch flower beds in spring, get the air conditioners ready for summer, after Labor Day hurricane season rears its ugly head – time to be ready.
Summer is over – time to store your lawn ornaments and tchotchkes. A small plastic gnome can become a projectile replete with a pointy hat. Kiddie chairs can cartwheel along for blocks, wreaking havoc along the way.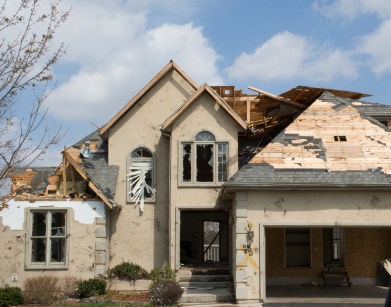 Time to take a peek at your roof. It was a long hot summer. Check for obvious signs of loose shingles. If you see any – have a professional access it more thoroughly. A few shingles blown away by a storm doesn't sound like a big deal until inches of rain pour through and damage your home. Water winds its way along joists and studs. Wet drywall can cause wood to rot and mold to flourish.
Survey any trees or bushes you have in your yard. Any dead branches? Deal with them. A dead limb can easily take out a window in your home.
Look around your door seals - see any light? Anywhere you see light is a place where water can enter your home. The same goes for windows. It may be time to replace – high quality manufacturers such as Simonton, Harvey, Wincore and Anderson offer exceptional warranties to give you piece of mind.
Taking a little time to address these points can help your home weather a future storm.
"An ounce of prevention is worth a pound of cure." Benjamin Franklin