As the weather continues to warm up, and you begin to wander around your yard – maybe you've noticed your siding isn't quite what it used to be. You spring clean the inside of your house – maybe time to spruce up the exterior. New siding will not only make your home more energy efficient, and maintenance free – it can boost your curb appeal…and your home's value.
Siding has evolved since your parents tried out that new-fangled aluminum siding in the 70's. Not only are the materials state of the art – the colors are phenomenal. Nearly any color you're looking to make your home – Certainteed has it.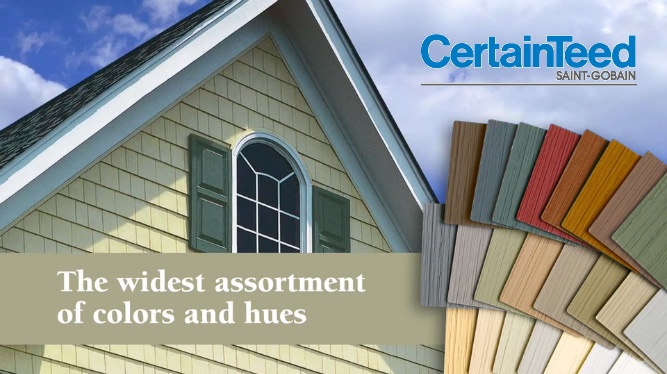 Certainteed has gone even further by offering color combinations, created by designers to perfectly complement each other. Why make your whole house one color? Complimenting colors can enhance and define the architectural features on your home. Lighter near the peak – darker near the door, Certainteed designers have made it easy.
Call us to help made your home into a showplace. You don't need the Property Brother's when you have a professional with 25 years of experience!