One of the best sources of letting natural light into your home is with a picture window. A fixed window – it is the most energy efficient window you can put in your home. Since it doesn't move there is nowhere for air to creep through.
With an infinite choice of styles, a picture window can be the perfect fit for any style of home. The best spot for a picture window is anywhere you want natural light – where you don't need to have a window that opens.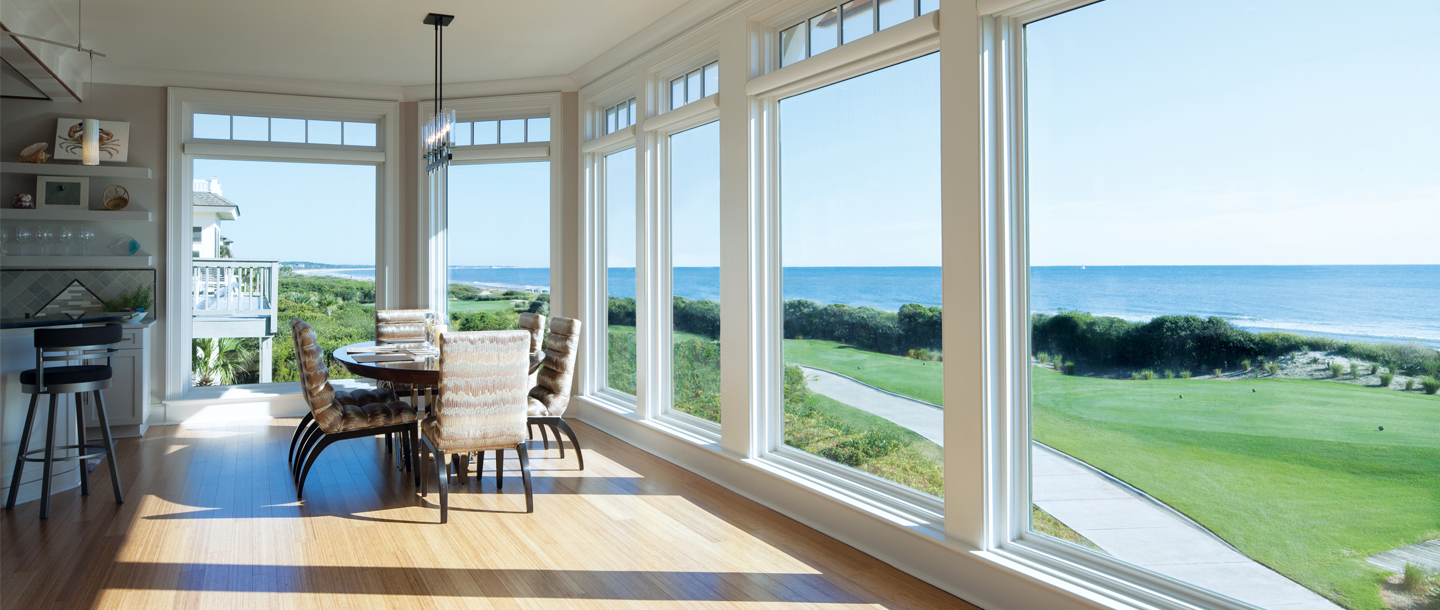 Vinyl windows perform well, they are cost efficient, energy efficient and require little or no maintenance. Vinyl windows offer homeowners a plethora of styles, and colors. Since they are fixed they can be easily customized to any shape, or size. A large picture window can make a statement in any space.
Modern manufacturers such as Simonton, Harvey, WinCore and Anderson offer consumers an option to create just about any shape you wish. Smaller windows can offer light into dark corners to brighten any space.
We here at Berkeley Exteriors have been installing picture windows for over 25 years – give us a call and see how we can help you brighten up your home.