The French door offers a touch of elegance to you home by offering you a panoramic view of the great outdoors.
Starting in the 17th century, the first French doors offered what was nearly a clear door. Small panes of glass held together by wood muntins where often installed in pairs. Without the convenience of electricity to light their homes – people back in the day were keen to get as much natural light in their homes. It was essentially a large hinged window – but it was a door.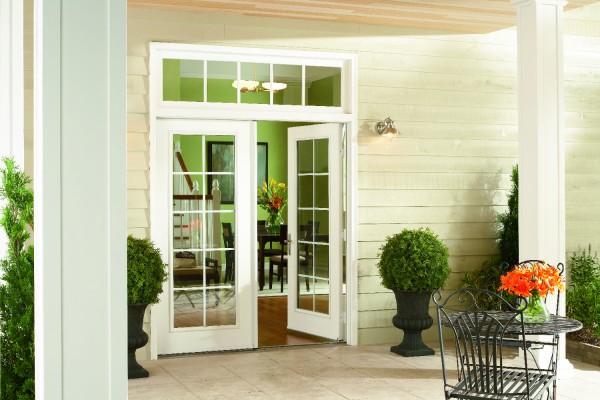 They became popular and their popularity has only grown. Watch any home improvement show and inevitably…they're installing a French door. The increased demand for French doors helped the development of the glass industry. These days panes are optional. The hi-tech glass used today doesn't require muntins for strength – but more for style.
Aside from the wealth of natural light French doors provide, they also open fully – unlike sliding doors. More fresh air with both doors opened. They also make it easier to move large furniture into your home. Their beauty and functionality improve your home's appearance inside and out. Their popularity can improve your home's value as well.
The quality materials and construction available from leading manufacturers like Anderson, Simonton and Harvey are top notch. Limitless styles and finishes truly make a typical room look spectacular.
We have 25 years of experience with French door installation. Call today!