So, the time has come – where do you start? If you like the way your windows look – you can replace them with the same style, but maybe they don't work the way you might like. Crank out, double hung, sliding, or fixed – like them…don't like them? You can switch to another style that can work better for you.
Don't feel pressured to replace every window, unless you want to. Go a section at a time as your budget allows. Or go for the whole enchilada – financing is available if you want to change them out all at once. It's an investment that will improve the value of your home. Instantly give your house some curb appeal and energy efficiency.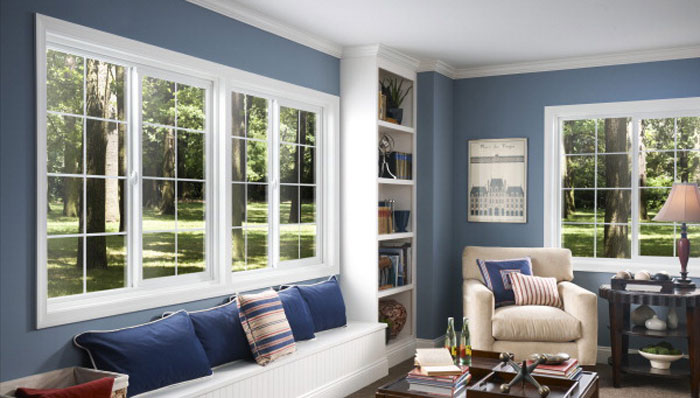 Tiling your bathroom may be a DIY project but windows are another story. Certified installers have been trained to install windows by Simonton. It will make sure the job is done right. The best window ever manufactured isn't going to perform properly if not installed correctly. Not only will they be installed right, but quickly.
Window performance is rated in several ways. U-Factor, Solar Heat Gain Co-efficient (SHGC), Visible Transmittance and Air Leakage. The cold winters of Connecticut call for a lower U-factor as it will help to keep the heat in your home.
Don't feel boxed in by the windows you currently have – live a little. Make sure your investment is really what you like. Different colors, muntin's and hardware can truly update your home.
Older homes may have odd size windows – custom windows aren't out of the question but they often take a month or so to be made.
Certified contractors make all the difference in the world. Trained by the manufacturer and familiarity with the product line will give you piece of mind, knowing your windows have been installed properly and work for your home. Call us today to get a clear view with your new window on the world!