Have "vintage" aluminum siding on your house? Might be time to update your exterior. Vinyl siding has easily surpassed the old standby aluminum…and even the vinyl siding of the 70's. Today's vinyl siding is a quantum leap from the passé' siding your home may be sporting. Without a walk-up to touch it – you would never know it's not wood. The grain patterns are nearly indistinguishable from wood, and the best part – it's maintenance free! No more autumn painting projects causing you to miss the big game.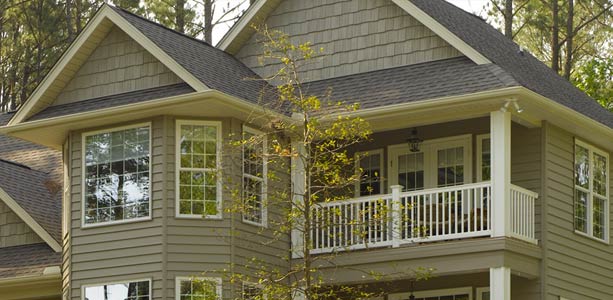 A wide variety of styles and colors offer homeowners the opportunity to transform their home from drab to fab. Its great looks combined with stellar performance in the elements, makes your home look fresh for decades. Technological improvements in composites make for a fade free façade. Certainteed Monogram clapboard style siding and Cedar Impressions vinyl shingle siding are the gold standard. Top tier manufacturers such as Certainteed offer lifetime warrantees on color retention.
Vinyl siding is one of the best returns for your remodeling dollars. Surpassing a kitchen or bath for added value; it's a sound investment. Just because it's winter doesn't mean you can't transform your home; within days your home can attain the curb appeal you desire. Call us today for information and a free quote.