When you notice a telltale spot on your dining room ceiling…it's a bit intimidating. Is my roof ready to collapse? Maybe – but most likely it will not buckle, as long as it's addressed. Depending on the extent of the water damage, it may be able to be fixed or not. By choosing a credentialed, insured, certified roofer you can be sure to have the answer you seek.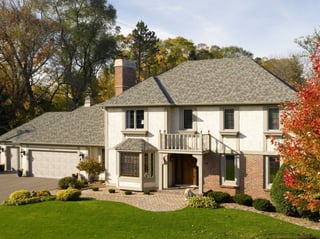 If you are a weekend warrior you might think – yes, I can do this. You certainly can but keep these factors in mind. Depending on your town, you may not be allowed. Most require that a permit be pulled for the job – a permit generally requires a licensed roofer to acquire the permit.
Even if you can pull a permit for your project, there is something else to consider. You may inadvertently seriously damage your roof. Simple issues that plague weekend warriors can be as innocuous as banging in the nails wrong. This seemingly trouble-free task can wreak havoc. Ripples on the roof, lifted shingles and leaks could be the fruits of your labors.
Leading manufacturers such as CertainTeed and GAF may require a certified installer to receive a warranty on the product. Roofing products have standards for installation. If not properly installed by a certified contractor, the materials will not perform as they are designed to.
Can you layer over your existing roof? Any reputable contractor would not. In order to be most effective shingles must be laid as flat as they can to perform well. Aside from it being a bad idea to roof over roof – keep this in mind. Roofing material is weight – around 100 square feet weighs from 230 to 350 pounds…double that can mean trouble. Stripping shingles also allows for the underlayment and decking to be inspected. It also allows us to install a snow & ice membrane below the shingles. Keeping a first layer also creates the potential for heat to build up and helps to deteriorate the new shingles.
Call us today and have your roof ready for winter!