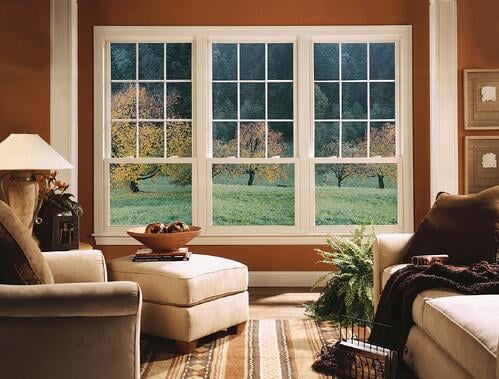 Someday…a word used by many homeowners. Home projects can be daunting, but putting off tomorrow what can be done today can be costly in the long run. Outdated windows throughout your home can cause as much heat loss as having one of them open – all year long.
Older windows may look ok, but looks can be deceiving. Seals can degrade over time. Caulking shrinks. Not only can it lead to heating and cooling loss – making your home far less energy efficient there are other factors as well. Compromised windows can also allow water into the structure – causing structural damage. Dust can enter and coat your collectibles…as well as affect your mechanical systems.
Older windows can have metal frames- this leads causes conduction of the cold into your home. Outdated materials also include the lack of insulated glass – more loss of heat. These drafty windows inevitably lead to your hand on the thermostat to stave off the chill…money is going out the windows.
Aside from the chilling effects of inefficient windows – older glass lacks the protective coatings to preserve your valuables. Ultra violet rays fade curtains, furniture, and carpets. New UV glass can help to preserve the look of your home and its fixtures.
Painting and caulking older windows is a chore. They can ruin the appearance of your home if it isn't addressed. All the caulk and paint in the home improvement store can't make your older windows match the modern vinyl replacement windows for energy efficiency.
So many factors make replacement windows a today projects instead of a someday. New replacement windows will make your home warmer, cleaner and energy efficient.