These days homeowners are looking to use all the space they have. Finishing a basement is a great home improvement project that offers significant added square footage for living space. Older basements often sport windows with ugly metal frames – often rusted shut, that leak.
Updating basement windows can make a big difference in the comfort and energy efficiency of this living space. There are a variety of choices. Metal windows are still available, but you know how that works out. The best bet is a vinyl window. Energy star rated windows offer low maintenance, improved appearance, and of course provide more comfort climate wise.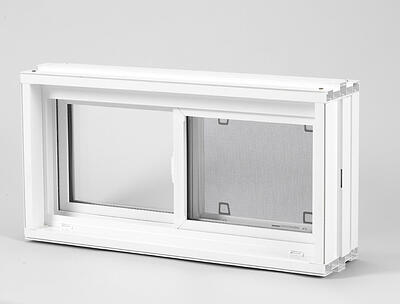 Vinyl windows are more effective handling summer's heat and winter's freezing temps. With double pane glass they insulate your space. Vinyl windows also offer something truly desirable – no maintenance…aside from cleaning the glass on occasion.
Hopper windows are hinged at the bottom and tilt inward – allowing great ventilation. They also are not divided so they provide a bit more light.
Awning windows are hinged at the top and swing out from the bottom. They have to advantage of allowing you to have them open if it's raining…they drain the water down the pane and away from your basement.
Double hung windows will work if you have enough clearance. Slider windows are pretty much a double hung window hung horizontally.
Whatever type of basement window you have, regularly inspect the area outside the windows for proper drainage. If rainwater pools around your window, you could have wet basement problems. Check your gutters. Check that your window wells are properly installed and that the drains are clear. Window well covers are an inexpensive way to prevent water from draining down into the wells and possibly into your basement.