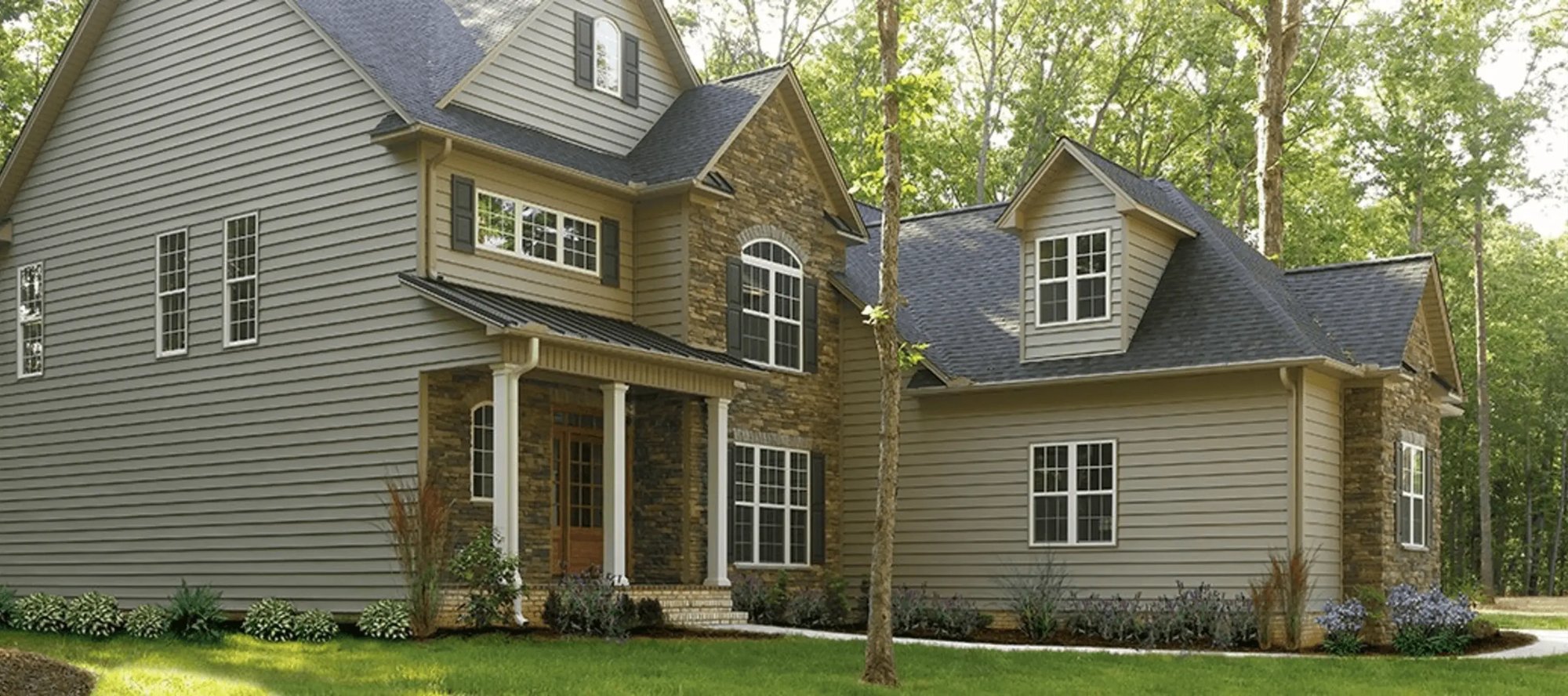 Reviews
Don't take our word for it. Read what others have said
You'll also find a variety of reviews of Berkeley Exteriors on...
"After getting quotes from about 9 other companies to do my roof, I went with Berkeley exteriors in large part due to their quote being a few thousand less than some of the others and I'm glad I did. The owner as well as every member of their operation that I dealt with were excellent. Some of the most professional contractors I've ever had the pleasure of working with. The crews came in worked like machines finished the job in less time than I expected, did a world class job and even took the time to stack my kids' toys that were left outside. I definitely will be returning as a customer for my windows and siding and referring them to friends and family."
"Berkeley Exteriors did a major overhaul for our home, roof, siding and gutters. Mike, Brian and the 3 teams that did the work did a great job. Everything was done in a timely and professional manner. Will use them again when needed and have already given their info to a few friends. We have gotten many complements on our home. Thanks Berkeley Exteriors."
"I just had the roof done in my house with Berkeley Exteriors Inc. my experience was great. Mike gave a price that I could afford and helped to get financing to do the project. He was reachable when ever I had a question. His crew cleaned up the area very good. Great experience I highly recommend him."
"Excellent job... Mike I will recommend you anywhere, please be sure that I do not give recommendations lightly.... your work is accurate and impressive in the way the fellows conduct themselves on the site and the way the site is kept organized. It is almost as though the work was done by a wave of the Fairy Godmother's wand! Thanks for a job well done (again)!"
"I hired Berkeley Exteriors to take care of my siding and gutters replacement projects. I am extremely happy with everything: quality of work, timing and highly recommend this company. They really care about the customers and trying to accommodate/customize every customer's request. Great communication (even over weekend) and everything was done as promised."
"
Short answer is I couldn't be happier with the job. I contacted Berkeley for a relatively small siding repair/replacement in the back of my house. It wasn't a big job as I was looking to just side over a window that was removed some years back.
Mike got back and quoted two prices. 1. The lower price to side neatly over the window and 2. The price for the job that would have it looking really good not just a cover up. This included replacing and moving some pieces around. Well, I was pleasantly surprised when he told me the price for the 2nd option so went with it.
It's rare that I've been able to look back at work I had done that was done cost effectively and successfully. This is one of those times. I will contact Mike when it comes time to replace the siding and the roof."
"I have used Berkeley Exteriors for three separate siding jobs. The attention to detail from Mike and his crew is second to none. I tend to be a perfectionist and have very high standards. This company never disappoints. Thanks Guys!"
"Dealing with contractors can be a headache but not with Berkeley Exteriors. Mike was on time, honest, and very fair. The quality and workmanship of his crew was excellent. It's not too often window installers will leave the interior of your home cleaner than when they arrived."
"Finding Berkeley Exteriors/Mike and his team was like finding gold in a silver mine. We had a bad experience with a past contractor who installed 3 new windows for us however they put back the siding and aluminum framing incorrectly and when it rained water got inside the house. The contractor wanted to charge us a crazy amount to fix his mistake so we called Berkeley Exteriors and were elated to find Mike. He came out inspected our windows and knew exactly what had to be done to fix it. He was not only a sincerely nice person he was an incredibly honest person and extremely reasonable with his pricing. He treated us like people, not like a bank machine like the past contractor did. We wish all contractors and professionals had Mikes ethics. We cannot thank him enough for all he did for us as we were really tight on funds since doing our renovation and having to fix what the last contractor had not completely finished. Mike treated us like family and not just a number, we are grateful for all he has done for us and never worried about it being completed correctly with him. We're looking forward to working with him again."
"We recently had our roof and gutters replaced by Mike and his crew. All I can say is that it was the best experience I have had with a contractor. In and out in one day and it looks great. I would highly recommend Berkley Exteriors."
"Amazing work installing new windows, doors and siding. Couldn't be happier. Neighbors, family and friends can't stop commenting how beautiful the work is. Like I have a brand new home."
"Berkeley Exteriors replaced 2, large sized ground level basement windows at my mother's house, the existing windows were not in good shape. They did beautiful work and left absolutely zero mess! The windows look great and are helping my mother lower her heating bills!!
Thank you for a job well done!!"
"Great company to work with. Friendly and helpful. They understand their business. Have thoughtful insights and ideas. We are very grateful that we decided to work with Mike Lofaro. And his team was great. Very knowledgeable. The decks they installed came out beautiful. So impressed with their work from start to finish. We did look to others but Berkeley stood out and we are so happy we chose them. I would recommend to anyone."
"Berkeley Exteriors installed my roof on the promised date in the timeframe specified in the contract. Installers were very hard working and professional. There were no hidden costs or surprises. In fact, the price quoted was the best of all the estimates I reviewed. We have had two heavy rains since he finished my roof and no leaks. Kudos to Mike and his team!!!"
"We found Berkeley Exteriors online after being left with a major mess from our previous contractor.
We had several leaks coming through different areas of the house. Mike was able to fit us into his schedule fairly quickly and sent out Larry & his sons to do the work. Unlike several other contractors we have dealt with, they showed up every day, on time, took a quick lunch break on the job- and continued working. They picked up the area at the end of every day instead of leaving a mess. Mike was also able to adjust his schedule when we needed to replace some windows to solve some of our leaks.
Ordering the windows during COVID, a time when factory-made products are unpredictable was a challenge, but Mike and Larry communicated to us throughout the weeks and were able to get everything straightened out. We cannot say enough good things about Larry & his sons- they are very talented carpenters- most importantly, they are honest workers.
Being located near the shoreline, we are subject to very strong winds- they successfully replaced a sliding door that was installed incorrectly/was leaking, with a very sturdy, solid door—with no more leaks.
Overall- this is a great group of people. Honest, hard-working, and got the job done. Would recommend to friends and family."
"Owner was prompt and professional. His installation crew was like no other I have ever had work on my house. They installed a new patio slider and left the room cleaner than when they arrived. It's difficult to find a contractor that will do exactly what they promise and these guys went above and beyond."
"I just had Mike and Peter and their team replace the siding on my house and I could not be happier. My house looks fantastic and the Berkeley Exterior team was awesome and professional. I will recommend them to family and friends for sure."
"I had a new roof and new windows and doors installed. The quality and the excellent workmanship is beyond our expectations. I highly recommend them to anyone who is looking for both the money management and the work quality."
"I had a new roof installed. Excellent workmanship. I could not ask for a better team. I highly recommend them."
"Very friendly and professional. Would highly recommend them."
"I met with Mike, the owner, he was very professional and spent all the time I needed to go over my window requirements. I did replace all the windows on the first floor and am very pleased with the appearance of the windows and how much warmer my home is now. The installer, Milan, is excellent - he does a very professional job, is very neat and the windows fit perfectly. When I replace the upstairs windows, I will definitely buy from Berkeley Exteriors once again. I particularly was pleased that Mike did not try to sell me the most expensive windows."
"We hired Mike at Berkeley Exteriors to install a new roof on our house this month (Sept 2015) after 2 recommendations from other customers. His crew of 4 men worked very hard every day, starting at 8 sharp & finishing at 4. We were very impressed with their work ethic & they cleaned up thoroughly each day. My husband & I were very happy with Berkeley & would highly recommend them. We have nothing but good things to say about Mike, Brian and their great crew."
"Owner Mike Lofaro and Brian Young, the manager of the work team were both absolutely professional and highly competent. I could not be more pleased with our total roof replacement. I watched our next door neighbor's roof being replaced recently and I was so impressed with the quality of the workmanship and attention to detail that I had to give Mike a call. I had priced replacing our 30+ year old roof with 4 other companies. We chose to go with Berkeley Exteriors. Great price, excellent quality of materials and colors, top workmanship and perfect cleanup. Along the way, certain issues did get revealed after the old roof was removed. They repaired and re-flashed and replaced worn boots and then went one step further. They constructed new ridge ventilation! I was blown away by the result. It not only looks amazing, but I can see that the improvements made to the house will give more life and improved function in ways I could not have known. It did not appear to be only a job with them, they truly wanted me to have the best product and installation available in our price range. I am so pleased and want everyone to know that if you need a roof replaced, you really should check out Berkeley Exteriors."
"Berkeley Exteriors did a great job on my house-- Professional crew with an eye for detail worked during the Holiday weekend call Mike Lofaro for all your siding, roofing, gutter and window replacement needs. I highly recommend them."
"I have had new roofs installed on 2 properties that I own in Milford, and could not be more satisfied. I highly recommend Berkeley Exteriors as they were prompt, professional, and affordable. The roofs are beautiful and I will not hesitate to use this business in the future."
"Mike and his crew showed up on time, on the date of my scheduled roof removal. They were polite, personable, and very aware of my dog when stripping my roof (so nothing fell on her). They covered my plants, my bushes, my driveway, and my sidewalks. etc.
While there were roof materials falling everywhere, it was only temporary as they continued to clean up the debris as they went along. I've never seen such a messy job, completed so efficiently and neatly.
The quoted timeframe to replace my roof was 2 days and it was completed on schedule. The cost was less than the other roofers I requested quotes and the job was completed as quoted with no extras.
They used a huge roller magnet for my yard, driveway, porch, deck and the front of my house with a huge magnet and so far, have not found one single nail left behind.
I would highly recommend Berkeley Exteriors. My roof used to leak into my bedroom closet; now my bedroom closet is dry as a bone and the roof looks beautiful!! Great job."
"We are thrilled with our new siding! Mike and crew were fabulous- Can't say enough good about the entire process! Started and finished when they said- Cleaned up like they were never there. We would highly recommend Berkeley Exteriors!! So glad we contacted them- Our house is beautiful!!!!"
"We hired Mike to install a large Andersen bay window. He was very friendly, has years of experience, and they did a great job and the price was the best also. Glad we chose him to do the work. Any little issue was handled asap"screen needed to be repaired ".No questions asked and cleaned up every little thing. Awesome job."
"We had Berkely Exteriors install siding and gutters on our home this summer (2014). Mike ( the owner) is easy to work with and we are VERY pleased with the results. The workers were prompt every day. The work was done extremely well and they cleaned up each day. We HIGHLY recommend Mike and Berkely Exteriors."
"Just had all my windows replaced in my townhouse. An excellent job and highly recommend. Shout out to Milan for working during this heatwave. Very diligent worker. Kudos to the entire team at Berkeley Exteriors!"
"From the initial contact with Mike at Berkeley Exteriors, he was prompt in his response for a consultation. He assessed our new roof project and made sure we were familiar with all of the steps, then gave us a quote. We were not in a position in 2016, when Mike gave us the quote. A year later, I contacted Mike, he came back with the same pricing.
Our roof was replaced in the one day Mike said it would be. The workers were efficient and very conscientious of our property.
We have projects planned for our home for the coming years and we will not hesitate to contact Berkeley Exteriors."
"Berkeley did my brother's house. I like it so much that I had them do mine. New windows, siding, gutters, and front door. Everything went well. They came when they said they would.
It cost what they said it would. Everything is very well done. No complaints at all."
"Mike worked with my schedule and showed up at 7 pm to meet with me. Gave me a detailed proposal on what would be done. I had other companies came in and told me that I would need to pay an additional $1200.00 for the replacement of my gutters because they "May get damage" When I asked Mike about the gutters, his response was they will be careful and I don't need to remove or replace. True to his word. Mike had the job done, in one day, worked quickly and safely. Left the surroundings clean and most importantly. Was true to his word. The work looks beautiful (Had a couple of heavy rain fall since and no leaks) He also work with my special situation of living in an attached town house. His price was more than fair, again, compared to other estimates that I received. ... Workers were great and I had a wonderful experience with him. He is definitely my go to business from this point on for any home related repairs. Thank you Mike for being a GREAT business man and and giving outstanding service you and your crew."
"Berkeley Exteriors re-roofed my entire house and garage, installing new gutters and a skylight, and repair of some existing decking. Matt's assistance and professional manner in setting this tasking on track was a blessing. Berkeley Exteriors did a fantastic job! Matt's support throughout this entire evolution was outstanding and gave me the warm and fuzzy feeling I had lacked with other companies in the area. His company completed all the work ahead of schedule, and with minimal interference from my residing tenants. I will definitely approach Matt and Berkeley Exteriors for future home repairs as his quotes are very competitive, and his attention to detail, not to mention customer service, is an A plus in my book! Well done Berkeley Exteriors! As an aside, the company is blessed to have such an outstanding and honest person working for them. Oh, did I mention that this was all coordinated from Kuwait, where I currently reside?"
"This was a big job; complete siding job & window replacements. Would be more than happy to use again. Mike is a real professional who aims to please. A pleasure to work with. Came back to the site a year later just to make sure everything was doing well. Mike makes working with contractors easy.
If you want a fair price, a good job, and top materials, call Mike. The house looks great. Thanks Mike for making everything so easy.
I would more than recommend it to a best friend.
"In a two-week period, this company installed a new roof, replacement windows for the house and basement, and siding on the entire house.
They carefully removed and replaced our expensive gutters and were able to work around a radio antenna tower, two propane tanks and a radon removal system. Their workers were prompt, courteous, and did excellent work. For the past couple of weeks, friends, neighbors and complete strangers have been stopping by to tell us how good our house looks!
Their price was the most reasonable of all the quotes we requested. We would be comfortable recommending them to anyone who needs work done on their home."
"Berkeley Exteriors replaced my windows and sliding glass door. I quoted three contractors and they were by far the best price. The window order arrived on the committed date. They showed up on time and got the job done as quoted. The final product looks great! I highly recommend this company."
"Mike and his crew did a great job on the replacement windows he installed, the job was done quickly, neatly, and cleanly. I would not hesitate to use them for any future needs. Thanks to Mike and his crew."
"I hired Berkeley Exteriors to side my house, replace a window and one door. Mike Lofaro was professional throughout the process. The jobs were done in a timely fashion by skilled workers who did a great job!
Quality materials, a fair price and even a few extras thrown in. Everything was cleaned up and my home looks great! I highly recommend this company if you want a superior job! Well done! Thank you!"
"We hired Berkely Exteriors, Inc. to replace the windows and siding on our 50-year-old home. We could not have asked for a more professional team of contractors. From the first phone call to the last truck pulling out of the driveway, our experience with Berkely Exteriors was never stressful.
Appointments were always kept on time, the job was started on time, completed in a timely manner and the clean-up afterward was beyond compare. The workmanship was excellent, the team of carpenters was polite and professional at all times and we were amazed at how clean they kept our yard and house. We have had several people in the neighborhood stop and tell us how great our house looks and how impressed they were watching the work being done.
Thank you Berkeley Exteriors for a great job!"
"I renovated the exterior of my home completely this past summer. The roof was a rip, the siding was as rip, the gutter was a complete replacement and the windows were in the attic and basement. Mike and his crew did an outstanding job from beginning to end.
The crew and materials were there on time or earlier. The materials were superior and the workmanship equaled it. Everything mike & I agreed upon happened when and where he said it would. The price was the fairest and most reasonable of all the quotes I secured.
The crew completely cleaned up the area, was thorough in their work ethic and was a pleasure to have around. My home has a completely new look and quality that it will last for years to come.
I would highly recommend Mike Lofaro and Berkeley Exteriors for any of your projects. Honesty and integrity are what make the real difference and separate Mike from the rest of the industry."
"Berkeley Exteriors gave me the lowest estimate for my 8 ft sliding patio doors. Mike Lofarao gave me the estimate and then ordered the doors. They were installed on time and the work men were very neat and clean. They even washed the windows. They were courteous and polite."
"Berkeley Exteriors was contracted to replace our home's windows and install vinyl siding. In every way, our expectations were exceeded -- pricing, quality, workmanship, and ease of doing business with this company. We highly recommend Berkley Exteriors. We will use their services again in the future, when needed, without hesitation. A++ job!"
"I just want to take time out and commend a very good job done with my siding, windows and doors at a fair price. The owner was very appeasing when a few minor setbacks occurred at the beginning by quickly stepping up to the plate to fix those things that went wrong. He is very helpful with the choices you must make as are his workers when the job is underway. Thanks, Mike!"
"Excellent job. I am so pleased with the transformation of my home. Right from the start it was a pleasure doing business with Mike Lofaro, owner of Berkeley. He was very pleasant and offered very helpful suggestions as to colors and other things. The materials used were of excellent quality.
His workers showed up on time and were very friendly, courteous and hard-working. From start to finish everything went so smoothly. I would highly recommend Berkeley to anyone."
"It was refreshing to have a contractor show up on time for his appt. and then fulfill all of his promises for a great job. They started the job when they said they would, bright and early. They worked hard all day, with barely any breaks. They completed the job in one day as promised. The price was fair, the materials were top quality and the job was left neat and clean. A real pleasure to do business with Mike (the owner). Would recommend highly to anyone."
"The work was stellar! I have used this company three times for various siding projects, they never disappoint. Their work is on point with great attention to detail. Thanks guys!"
"Nice job. On time, quick clean-up, and the roof looks great."
"Fantastic work, pleasant workers, extremely punctual and fair priced! Have had him back for some small things as well! Highly recommend!"
"Berkeley Exteriors did an excellent job. They were able to replace both the main roof and the garage roof on the same day. The cleanup was exceptional. You would never know they were here. They also replaced the venting pipe that both bathrooms were using, and added a ridge vent to the new roof as well. I would recommend Berkeley to anyone needing roofing work."
"We have always considered Berkeley Exteriors the best. They had sided our home and replaced our roof in the past. A severe northeaster wind storm caused a tree to come down and rip our electrical wires off the house. The siding was damaged as well. The electrical wires could not be replaced until the siding was repaired. Since we have a well, we would have no water, including toilets.
There was much damage in our area, but Berkeley came within hours and dedicated 4 hours to repairing our siding just in time for the electrician to arrive. They were very reasonably priced. On the other hand, because of demand, tree services were charging four times the usual rate."
"The best contractor is the one you keep going back to time and again. My first experience with Mike and Berkeley Exteriors was in 2010 when he replaced my roof and gutters. I called him again in 2013 when I needed a new front door and storm door installed.
Most recently I called Mike to replace the windows and doors on my 3-season porch. I also wanted to refinish the interior of the porch (new walls, ceiling, trim for the new windows & doors, etc.) and Mike gladly recommended another contractor to do that finish work for me.
As the new contractor started to demo the interior of the porch he discovered a significant amount of structural damage to the walls and knew that problem would have to be corrected before the windows could be installed. But he was uncomfortable doing that type of work. Mike to the rescue.
Without skipping a beat, he arranged for his carpenter to completely rebuild all three exterior porch walls before proceeding with the installation of the windows and doors and then residing the exterior with vinyl siding. I am thankful for Mike stepping in immediately to solve a very large unexpected problem. Without him, this project could have dragged on for months. As it turns out, in less than a month, I have a completely finished and absolutely perfect new 3-season porch.
In addition to the quality workmanship, the professionalism and friendliness of his crew made every single day of this project a pleasant experience.
I will continue to use Berkeley Exteriors for my next home improvement needs."
"This is the most organized company I have ever dealt with either during my 40 years in business or personally. They responded quickly to my request for a quote and any other time I had a question, coordinated three projects efficiently and as inexpensively as possible, and I was told by another contractor they did an excellent job. I have already recommended them to others."
"They arrived promptly as they said they would. They appeared every day and worked straight through until the entire job was completed. They were always very professional. Their cleanup was immaculate. Great group of guys to work with. The president Mike is easily accessible by cell phone. They have 20 years in the business and did a great job. They also came out and put a wire in our gutters to help with all the snow and ice we have received. They were very busy and still made time for me to help with the gutters."
"Berkeley Exteriors was fantastic! The experience could not have been better. I only wish we had found them earlier. Their pricing was comparable with other quotes but by far, we believe it was the best overall value.
Mike came to our home, walked our property and did a lot of listening. He focused on what we needed and did not try to sell me additional services. Any questions and concerns were promptly addressed and he offered ideas and insight that seems to have eluded previous contractors. My husband and I were very comfortable. We were experiencing difficulties with our HELOC application at our bank and Mike offered suggestions on alternative funding sources, which turned out to be more cost-effective for us.
The installation teams (roofing and siding) were highly skilled, prompt, and courteous. The work site was cleaned up each day. I felt sorry for some of the weather conditions they encountered but they were undeterred!
After each work phase was completed, a supervisor, or Mike, came over to inspect the work and see if we were satisfied.
If you are evaluating roofing and siding contractors, look no further, just call Berkeley."
"Called them after 12 years from when they put in windows that there was a problem with the seals in the windows and they said there was a recall and they were covered by the factory.I just had to pay someone for replacing the glass no charge for the new glass."
"I love their service. I really like that they go to the town hall to get the permits, deal with the inspectors, and know what is involved in the process. They are very thorough, professional, and knowledgeable. They gave a schedule and finished within that schedule. I will continue to use their services."
"I had a great experience with this company. The workers paid close attention to all the details and did a wonderful job at each house."
"They were very professional, very clean and they didn't trap any dirt into my house while they were working. The materials were outstanding. The gentlemen that came into our house were very meticulous in the work that they did. I guess, the finished product was absolutely beautiful and it was really based on the owner's suggestions."
"Due to the weather in June we had to reschedule a couple of times but they go the job done and we are happy. Matt was very professional and the estimates seemed fair."
"Berkeley replaced my old aluminum siding with vinyl siding and also replaced the gutters, two storm doors and an awning. Everything went better than I had expected. Due to a cancellation, they were able to start my home several weeks earlier than originally scheduled. They arrived every morning on time and left each night with the area around my home relatively clean considering the size of the job. I would certainly consider using them when my roof needs replacing in a few years."