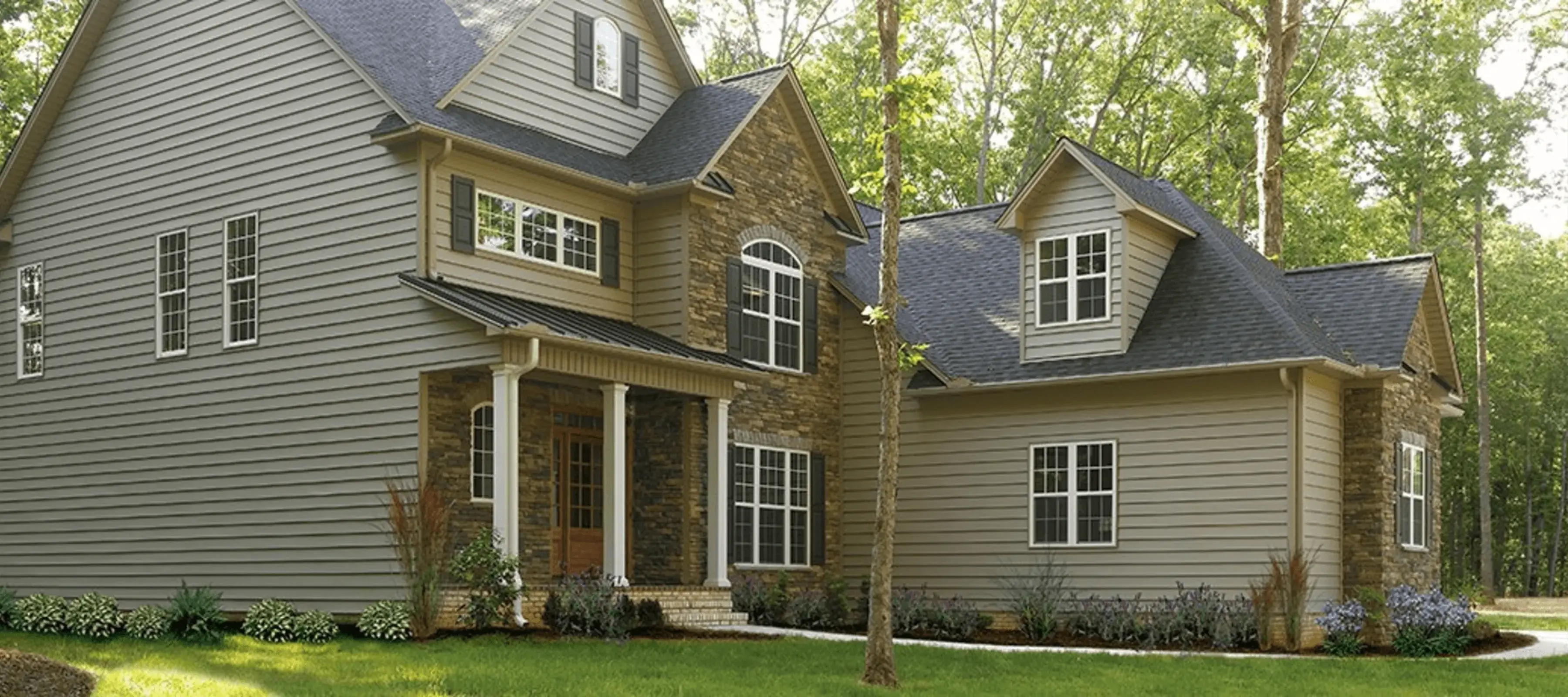 Reviews
Don't take our word for it. Read what others have said
You'll also find a variety of reviews of Berkeley Exteriors on...
"After getting quotes from about 9 other companies to do my roof, I went with Berkeley exteriors in large part due to their quote being a few thousand less than some of the others and I'm glad I did. The owner as well as every member of their operation that I dealt with were excellent. Some of the most professional contractors I've ever had the pleasure of working with. The crews came in worked like machines finished the job in less time than I expected, did a world class job and even took the time to stack my kids' toys that were left outside. I definitely will be returning as a customer for my windows and siding and referring them to friends and family."
"Berkeley Exteriors did a major overhaul for our home, roof, siding and gutters. Mike, Brian and the 3 teams that did the work did a great job. Everything was done in a timely and professional manner. Will use them again when needed and have already given their info to a few friends. We have gotten many complements on our home. Thanks Berkeley Exteriors."
"I just had the roof done in my house with Berkeley Exteriors Inc. my experience was great. Mike gave a price that I could afford and helped to get financing to do the project. He was reachable when ever I had a question. His crew cleaned up the area very good. Great experience I highly recommend him."
"Excellent job... Mike I will recommend you anywhere, please be sure that I do not give recommendations lightly.... your work is accurate and impressive in the way the fellows conduct themselves on the site and the way the site is kept organized. It is almost as though the work was done by a wave of the Fairy Godmother's wand! Thanks for a job well done (again)!"
"I hired Berkeley Exteriors to take care of my siding and gutters replacement projects. I am extremely happy with everything: quality of work, timing and highly recommend this company. They really care about the customers and trying to accommodate/customize every customer's request. Great communication (even over weekend) and everything was done as promised."
"
Short answer is I couldn't be happier with the job. I contacted Berkeley for a relatively small siding repair/replacement in the back of my house. It wasn't a big job as I was looking to just side over a window that was removed some years back.
Mike got back and quoted two prices. 1. The lower price to side neatly over the window and 2. The price for the job that would have it looking really good not just a cover up. This included replacing and moving some pieces around. Well, I was pleasantly surprised when he told me the price for the 2nd option so went with it.
It's rare that I've been able to look back at work I had done that was done cost effectively and successfully. This is one of those times. I will contact Mike when it comes time to replace the siding and the roof."
"I have used Berkeley Exteriors for three separate siding jobs. The attention to detail from Mike and his crew is second to none. I tend to be a perfectionist and have very high standards. This company never disappoints. Thanks Guys!"
"Dealing with contractors can be a headache but not with Berkeley Exteriors. Mike was on time, honest, and very fair. The quality and workmanship of his crew was excellent. It's not too often window installers will leave the interior of your home cleaner than when they arrived."
"Finding Berkeley Exteriors/Mike and his team was like finding gold in a silver mine. We had a bad experience with a past contractor who installed 3 new windows for us however they put back the siding and aluminum framing incorrectly and when it rained water got inside the house. The contractor wanted to charge us a crazy amount to fix his mistake so we called Berkeley Exteriors and were elated to find Mike. He came out inspected our windows and knew exactly what had to be done to fix it. He was not only a sincerely nice person he was an incredibly honest person and extremely reasonable with his pricing. He treated us like people, not like a bank machine like the past contractor did. We wish all contractors and professionals had Mikes ethics. We cannot thank him enough for all he did for us as we were really tight on funds since doing our renovation and having to fix what the last contractor had not completely finished. Mike treated us like family and not just a number, we are grateful for all he has done for us and never worried about it being completed correctly with him. We're looking forward to working with him again."
"We recently had our roof and gutters replaced by Mike and his crew. All I can say is that it was the best experience I have had with a contractor. In and out in one day and it looks great. I would highly recommend Berkley Exteriors."
"Amazing work installing new windows, doors and siding. Couldn't be happier. Neighbors, family and friends can't stop commenting how beautiful the work is. Like I have a brand new home."
"Berkeley Exteriors replaced 2, large sized ground level basement windows at my mother's house, the existing windows were not in good shape. They did beautiful work and left absolutely zero mess! The windows look great and are helping my mother lower her heating bills!!
Thank you for a job well done!!"
"Great company to work with. Friendly and helpful. They understand their business. Have thoughtful insights and ideas. We are very grateful that we decided to work with Mike Lofaro. And his team was great. Very knowledgeable. The decks they installed came out beautiful. So impressed with their work from start to finish. We did look to others but Berkeley stood out and we are so happy we chose them. I would recommend to anyone."
"Berkeley Exteriors installed my roof on the promised date in the timeframe specified in the contract. Installers were very hard working and professional. There were no hidden costs or surprises. In fact, the price quoted was the best of all the estimates I reviewed. We have had two heavy rains since he finished my roof and no leaks. Kudos to Mike and his team!!!"